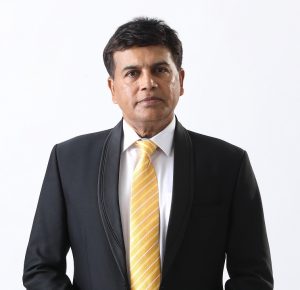 Leading insurer Janashakthi Insurance PLC, has been recognized as a Great Workplace in Sri Lanka for its exceptional and resilient workplace culture.
The company was certified as a great workplace following the independent analysis done by Great Place to Work® in Sri Lanka in recognition of its commitment to fostering positive value driven culture while empowering its employees.
The certification is awarded based on the feedback shared anonymously by a wide cross section of Janashakthi Life's team members on a diverse range of metrics in response to the Trust Index© Survey conducted by Great Place to Work® as well as the evaluation of the effectiveness of it's existing practices in maintaining that employee perception through a comprehensive Culture Audit©.. Thus, it serves as a clear symbol of the Janashakthi Life's endorsement of the distinctly positive employee experience offered by the pioneering insurer.
Expressing his views on this, Ravi Liyanage, Director / Chief Executive Officer, Janashakthi Insurance PLC, said, "We inspire individuals to excel and succeed as a team to create winning memories that last a lifetime. All our relationships are centred around the core values of the organization fostering a culture that values freedom and empowerment to do the "RIGHT THING"."
According to Great Place to Work®, a great workplace is one in which employees no matter who they are and what they do for the organization are having a consistently positive experience of trusting their leaders, enjoying the people they work with, and having pride in what they do. It is an honour and a true celebration for the company to be recognized by their own employees as an organization that fosters respect, trust and fairness.
"We applaud Janashakthi Life for seeking employees' feedback and the opportunity to certify itself," said Kshanika Ratnayake, Chief Executive Officer, Great Place to Work® in Sri Lanka. "These ratings measure its capacity to earn its own employees' trust and create a great workplace – critical metrics that anyone considering working for or doing business with Janashakthi Life should take into account as an indicator of high performance."
Staying true to its corporate purpose of uplifting lives and empowering dreams, Janashakthi Life has always strived to deliver greater value to all its stakeholders in an ethical and transparent manner. This has been instrumental in helping it earn and retain their love, respect and trust all through its over 27 years of operations. On the customer front, the insurer brings this to life through its path breaking insurance solutions and services that cater to their evolving needs at every stage of their lives. Extending this purpose to its engagement with its employees, Janashakthi Life has always sought to offer team members a highly supportive work environment that empowers them to grow and realise their dreams and aspirations.
The insurer is backed by the strengths of the Janashakthi Group which operates in the finance, insurance, investment and real estate sectors and the Group comprises of First Capital, Janashakthi Life, Orient Finance and Kelsey Homes. As a brand "Janashakthi" embodies a strong culture that fosters togetherness focusing on the strength of all employees across the Group. This is deeply rooted in the Group's DNA and value driven culture that fosters a vibrant and rewarding work place. The Group's five core values are identified as ethical and honest, transparent, performance driven, respectful and collaborative. These values are coupled with group-wide initiatives that encourage employees to embrace diversity and merit-based decisions fostering a growth culture to be the best they can be.
Illustrating the Company's agility with strong performance, Janashakthi Life recorded a growth of 145% in first year regular premium business during the second quarter with the upward trajectory of gaining two market positions up in first year premium compared to 2020. Furthermore, Janashakthi Life recently recorded 50 MDRT (Million Dollar Round Table) qualifiers milestone in 8 months surpassing global standards. The qualifier criteria is as per the United States membership criteria and is the premier most form of international recognition bestowed upon insurance advisors in the world. This significant milestone demonstrates the sales teams' strong professional reputation and the high level of work ethic and commitment to excellence. This is also a testimony to showcase the company's global standards in its products and service approach.
In order to facilitate seamless continuation of life policies and enhanced accessibility the company has introduced multiple ways of paying premiums through online platforms and bank transfers. The online payment portal is geared to facilitate multiple online transaction and has been increasingly gaining momentum due to its accessibility and convenience. These platforms allow policyholders to carry out their policy payments online and maintain active policies to ensure that their protection needs are fulfilled during these challenging times.
Furthermore, Janashakthi Life has launched several innovative insurance solutions and pathbreaking products including Life Unlimited which provides lifelong hospitalization, Janashakthi COVID Guard – a world's first in providing financial protection from COVID-19 among other products. Janashakthi Life offers a range of Life Insurance solutions and services that cater to different stages of the life cycle of an individual from childhood to retirement including educational needs, savings and investments, health requirements and mortgage protection. Thereby ensuring that the policyholders enjoy a wholesome life with solutions that support their goals and lifestyles through every stage of life.