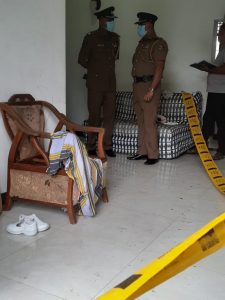 One person was killed following a shooting incident in the Angoda area this morning.
The Police said that a 42-year old individual was shot dead while another person sustained injuries.
The shooting incident took place at a house in the Angoda area.
Senior Deputy Inspector General (DIG) of Police Deshabandu Thennakoon said that the shooting incident was believed to be linked to the illegal drugs trade.
He said that the Colombo Crimes Division is investigating the incident. (Colombo Gazette)