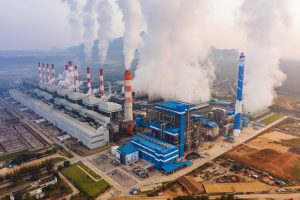 Sri Lanka has decided to support a global deal against the use of coal to generate electricity.
The United Nations Climate Change Conference, also known as COP26 will be held in Glasgow from 31st October to 12th November 2021.
The expectation of this summit will be to review the implementation of the convention on climate change, Kyoto Protocol and the Paris Accord and to enter into decisions to further enhance and implement the said agreements.
The United Kingdom, as the chair of the summit, is to propose a global energy convention void of coal.
The signatories to the accord will take steps to minimise environment pollution and stop the issuance of new licenses for coal power electricity generation projects.
The Cabinet has granted approval to a proposal furnished by the Minister of Power for Sri Lanka to support the agreement. (Colombo Gazette)