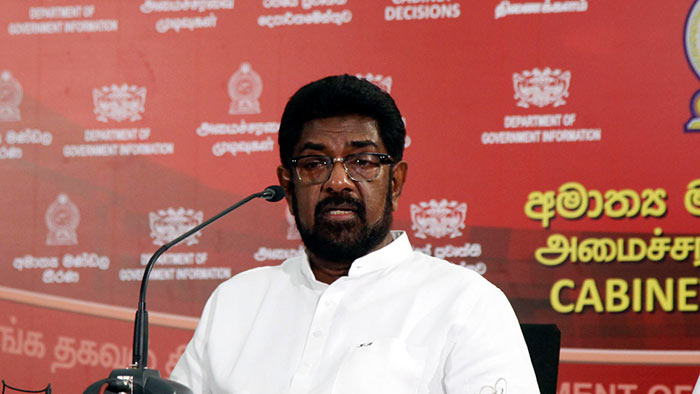 Health Minister Keheliya Rambukwella has blamed the Ceylon Electricity Board (CEB) over his massive unpaid electricity bill.
Rambukwella said that he has now consulted his lawyers over the matter.
The CEB had written to the Health Minister requesting him to pay an overdue electricity bill for his residence amounting to over Rs. 12 million.
The massive bill drew the attention of the opposition in Parliament and social media.
Rambukwella issued a video statement today blaming the CEB over the massive bill.
He said that there was some disparity on the CEB bills issued to him and that some bills were issued in the name of the former owner of the house.
The Health Minister said that he had made repeated requests for a name change but the CEB, despite agreeing to the request, had failed to go through with it.
Rambukwella said that he had settled Rs. 7 million to the CEB yet the receipt had been issued in the name of the previous owner of the house.
The Health Minister said that he has forwarded all the relevant documents to his lawyers for further action. (Colombo Gazette)
Following a story on Social Media about an outstanding electricity bill invoiced to my residence, I would like to state the following with a video explanation. I trust this will empower you to make the right judgement & not give ear to misinformation & fake news. pic.twitter.com/kJday2qMvE

— Keheliya Rambukwella (@Keheliya_R) February 25, 2022