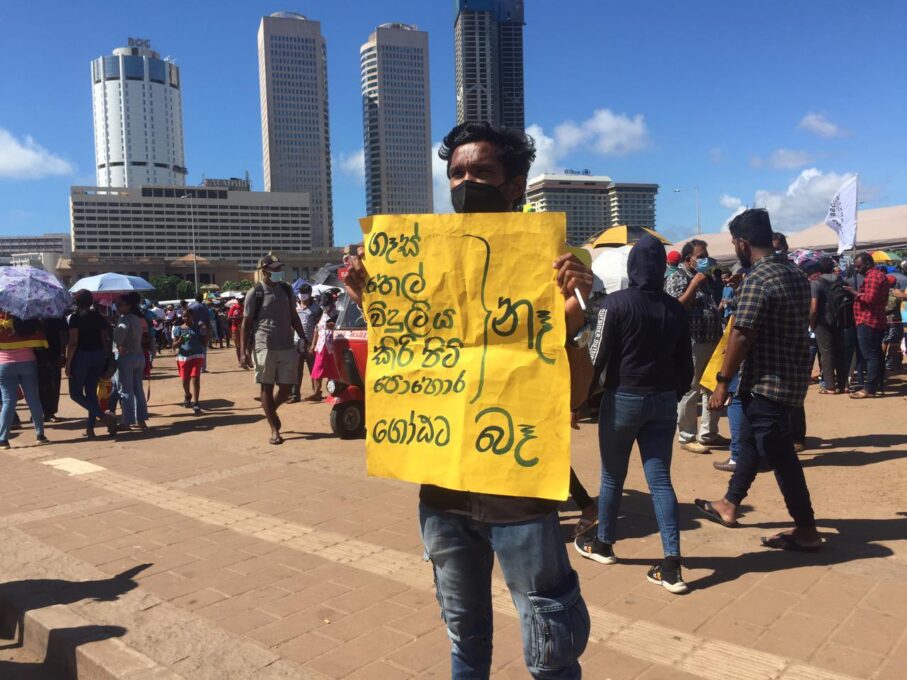 By Easwaran Rutnam
The Occupy Galle Face protest reached its 8th day today with more people joining calls for President Gotabaya Rajapaksa to step down as President.
A cross section of the society attended the protest today at Galle Face, including artistes.
The #GoHomeGota protest was launched opposite the Presidential Secretariat last Saturday.
The protesters began to stay at Galle Face since last Saturday with tents and portable toilets also being installed.
The protest was launched over the President's failure to prevent the economic crisis which has affected Sri Lanka.
He and Prime Minister Mahinda Rajapaksa have also been accused of corruption by the protesters.
The site of the protest has now been named Go Home Gota Gama.
Religious leaders have also extended their support to the protest and held religious observances at the site.
The traditional Sinhala and Tamil New Year was also celebrated at the site of the protest. (Colombo Gazette)