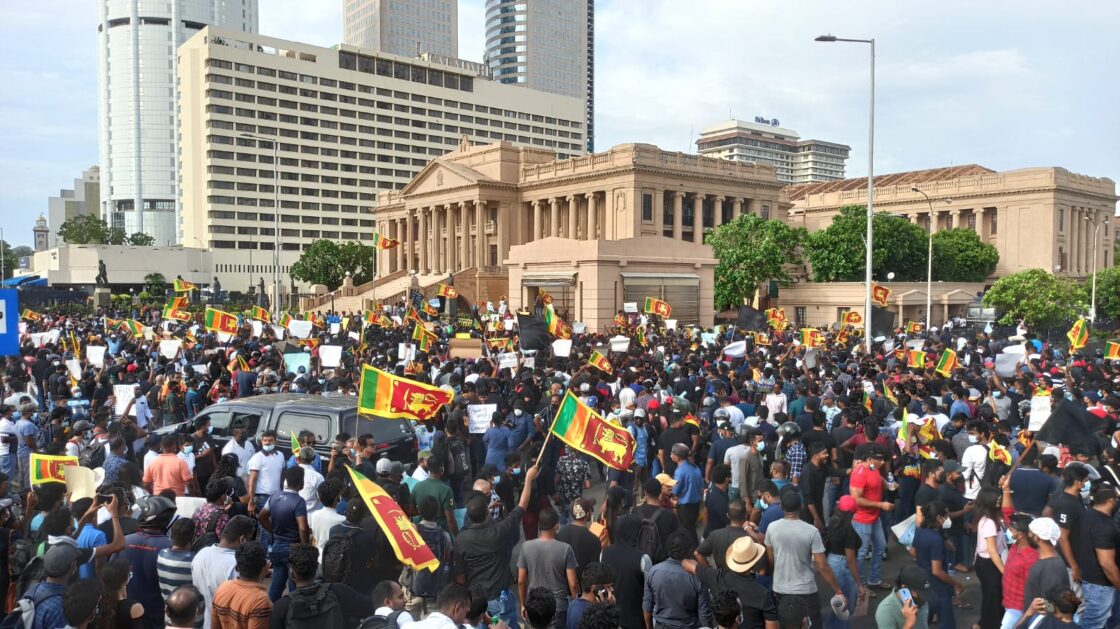 By Easwaran Rutnam
Thousands of people gathered at Galle Face today for a massive protest to push for a change of Government and change in the system.
People from all walks of life attended the protest by gathering along the road at Galle Face in Colombo and near the Presidential Secretariat.
The protesters held Sri Lanka flags and placards calling on President Gotabaya Rajapaksa to step down, his administration to be removed and for a change in the political system in Sri Lanka.
The protesters were in different groups and some included entire families.
Protests have been taking place around the country over the past couple of weeks following an economic crisis that has severely affected the public.
The crisis has seen a shortage of fuel, gas and food while power cuts have also been enforced.
The Cabinet stepped down following the recent protests while an interim Cabinet was appointed to ensure key operations continue.
However, President Gotabaya Rajapaksa and Prime Minister Mahinda Rajapaksa have so far refused to step down. (Colombo Gazette)