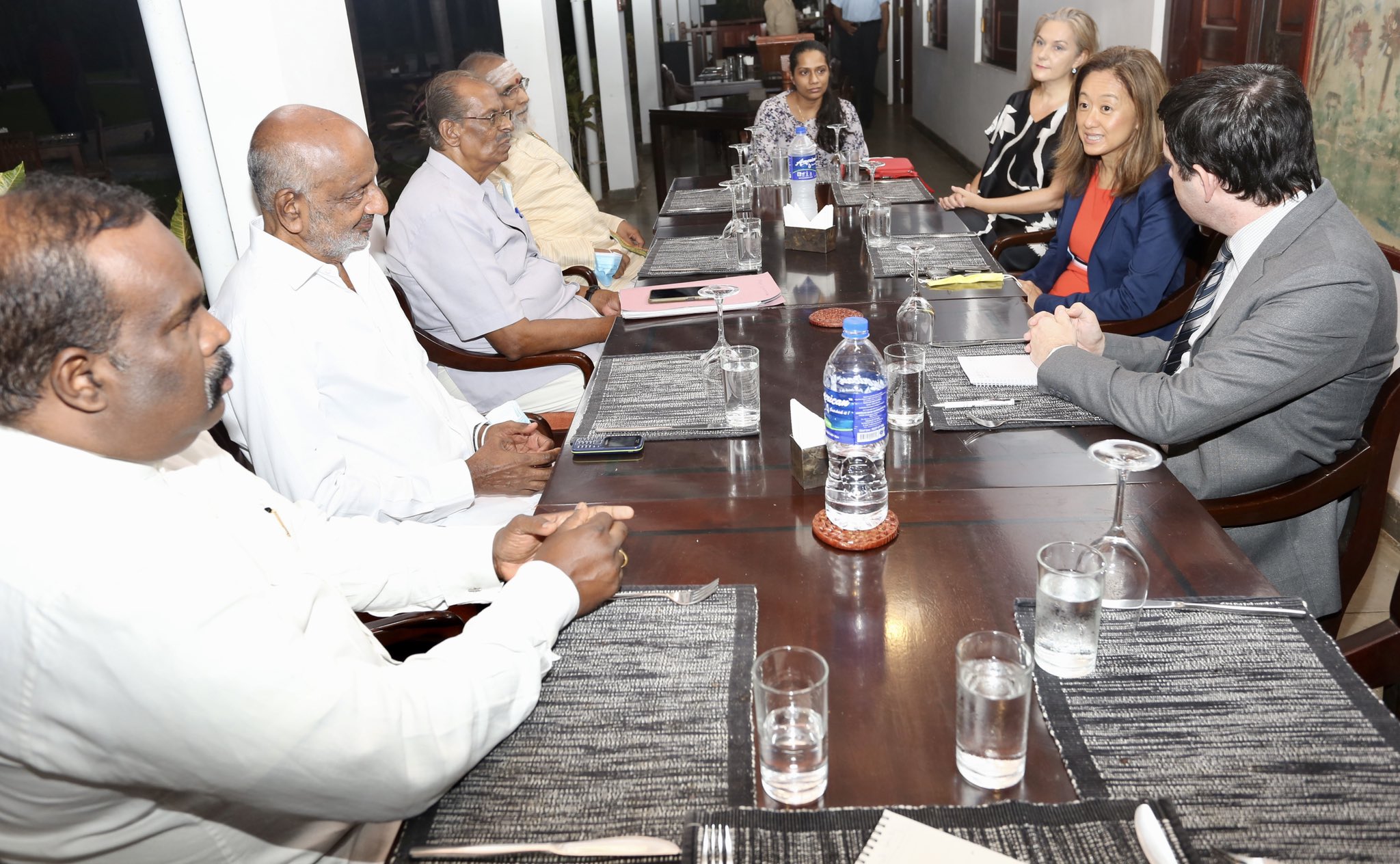 The US Ambassador to Sri Lanka Julie Chung had talks with Tamil political parties based in Jaffna.
The Ambassador tweeted saying she had talks with the Tamil National Alliance (TNA), TELO, PLOTE and TNPA.
She said the talks focused on the current crisis and its impact on their constituents.
Ambassador Julie Chung tweeted saying the only way to solve today's challenges is for everyone to work together and to ensure the interests of all Sri Lankans are represented in the solution.
During her visit to Jaffna, the US Ambassador also met the Governor of the North, Jeevan Thiyagarajah.
"Governor Jeevan Thiyagaraja and I discussed today's economic challenges and how we can continue to support growth and development in the Northern Province," the Ambassador said.
She said that attracting sustainable investment and promoting economic opportunity throughout Sri Lanka is a US priority. (Colombo Gazette)