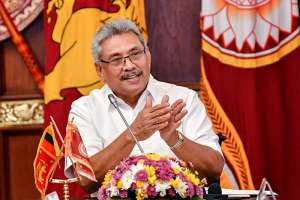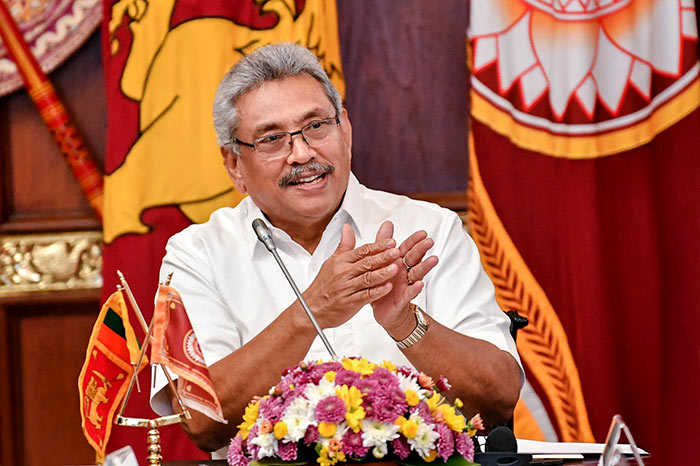 By N Sathiya Moorthy
The way the anti-Rajapaksas protest has panned out over the past weeks, it is becoming clear that those who thought of the 'spontaneous' people's movement had some idea about how it could capture international attention, but not about the 'day after'. Clearly, none of them seemed to have thought about President Gotabaya Rajapaksa proclaiming emergency, last Friday, 6 May – the second one in as many months.
In so doing, none from the protestors' side, or even the political Opposition seemed to have thought about all the processes available to the Rajapakaas and their ruling SLPP combine. At some point, they had concluded that the defection of 40 MPs in three tranches from the government side would add up more numbers as days went by and events overtook them. That has not happened. Instead, the message is that the three groups, jointly or severally, or at least a majority of MPs want to return to the government, if only Prime Minister Mahinda Rajapaksa is out of their way.
Their problem is simple. Mahinda is the popular face of the ruling party, and he could wreak vengeance, more at election-time if either the alliance could restore even a fraction of the public faith and confidence that they have now lost totally. Gota, on the other hand, needs them more than they had thought and he would want to acknowledge. Yet, basic calculations about Mahinda's parliamentary ouster were based on these 40 – who now want to join another government. If Gota stood his ground, who knows, they could return even if Mahinda continued as PM.
'No' for answer
Now, belatedly, SJB Opposition Leader Sajith Premadasa has picked up from where Gota has left to support an interim government, as proposed by the Bar Council of Sri Lanka (BASL). But can such a government provide 'political stability' until after presidential and parliamentary elections became due, respectively, in 2024 and 2025? A firm 'No' should be the answer.
Until recently, the SJB had wanted that Gota too should go. The BASL document too insists on it. By claiming to adopt the BASL document as a guiding principle, Gota has only sought to get their silent endorsement to his continuance. Gota has reportedly met with a BASL team, so has the SJB leadership, which also wants the lawyers' body to be the facilitator for the transition. That may be saying a lot, as BASL is an absolutist party in this case, and need not be pragmatic – like wanting Gota also to quit, thus leading to a constitutional vacuum.
Interestingly, the SJB too has taken a U-turn. Now, no one in the party is talking anymore about Gota's exit. Instead, they are busy debating if the SJB should join the government, and/or Sajith should become Prime Minister. Should that happen, it should end all suggestions and speculation of the past weeks for former Speaker Karu Jayasuriya to be made the 'interim Prime Minister', whatever that term means under the constitutional scheme – and there is no such provision for an 'interim government' under the Constitution.
Already, media reports speak about SJB leaders wanting key ministries under their care. No one should be shocked if media leaks, starting with those on the social media, begin talking about which of the senior SJB leaders wanted which of the ministries. If under such circumstances, anyone is going to talk about the 'National Advisory Council', then it could be the three 'independent groups', who would feel left out, unless President Gota has use for them, to check or check-mate the new enthusiasm that Team SJB were to display inside the government and outside.
Manufactured majority
Manufactured majorities have never been an issue in the country. Whichever party or leader is in power, and whenever a new Constitution is being talked about, no one has mentioned a stringent anti-defection law. But in this case, an 'interim government' could be what it was before the 40 left, with a new prime minister.
A lot would depend on Mahinda's game-plan and his residual support in Parliament. With son Namal out of the political reckoning, and he himself having been painted as aging and ill, by those around him for much of his prime ministerial career now, it remains to be seen if ultimately, his SLPP parliamentarians would stick to him. If it happened, then he could return as the Leader of the Opposition, directly or through proxy, as had happened in the past.
How strong an Opposition Leader could he be would then remain to be seen. Of course, it would be a three-way personality clash, also involving Gota the President and the SJB. Who all are going to wash whose dirty-linen would occupy most of media space, with the all-important economy getting relegated to the inside pages of newspapers even more? Already, at the height of the political crisis, a money-laundering case against Namal was dusted and given a fresh life.
Problems galore
Plain and simple, wanting Mahinda out without an all-agreed alternate structure in place can cause more problems than solving it. There will be a constitutional vacuum when President, in the absence of a Prime Minister and Cabinet, would technically become an 'autocrat'. It may not be the BASL's idea of an interim arrangement.
There is a greater problem with an interim arrangement of the kind. Barring PHU's Udaya Gammanpila, the rest of the 40 rebels are left-leaning. The traditional Left as also Wimal Weerawansa's NFF would have ideological problems working with the right, liberal SJB. Whatever be President Gota's personal disposition in the changed circumstances, his party would have enough MPs who would begin talking ideology whenever they want to get things done under an interim government.
Apart from all these, possibly not one of the SLPP / rebel MPs hope to get re-elected if there is an interim government, whose only task would be to play lame-duck, pending early parliamentary polls. For them, letting Gota or Mahinda or both to stay on would be the best bet in electoral terms.
It needs to be noted that not one of the 225 MPs, especially none from the ruling combine's 148/151 have offered to quit, without waiting for a clearer decision to emerge. After all, they are any time prepared for early elections. If so, why not force the issue by quitting Parliament, en masse?
Clearly, they want to stay on, and hope to become MPs and ministers until they drop dead, owing to natural causes, and at old age. All of it means that all MPs, independent of party affiliations and perceived personal predilections do not want to quit Parliament. Why then blame only Mahinda & Co?
No one has even talked about such a possibility of all MPs, or at least those supposedly opposed to the continuance of the Rajapaksas, stepping down from their parliamentary membership. Media-hyped public protests, while genuine and serious, have failed to do the trick by getting Gota and Mahinda to quit – to what good, no one has explained. Parliament could do the trick if and if only all the non-SLPP MPs quit, beginning with the SJB and followed by the 40 rebels, 10 MPs of the TNA….
The government, with or without Mahinda as PM, would have become a farce. There would then have been no need for people to return to the Galle Face Green beach-front, nor for trade and students unions to upwardly calibrate the intensity of their agitations. But that's just not happening. Ask yourself why, and that is where the real problem lies and the real solution should begin.
The Constitution has guaranteed a flawed safeguard, that the emergency proclamation and extension have to be endorsed by Parliament on a month-on-month basis. At commencement, the proclamation has to be presented to Parliament in ten days and voted upon within the next three days.
It means Parliament will have to meet before May 16, when it would be ten days from the proclamation, and not on 17 May, when Speaker Mahinda Yapa Abeywardena has unilaterally scheduled the next session. Obviously, he will have to call a party leaders' meeting to advance the Parliament session – which makes him an autocrat of sorts, as the previous adjournment was against the Opposition's protests to continue with the session until 18 May, when alone it was scheduled to conclude!
(The writer is a Policy Analyst & Commentator based in Chennai, India. Email: sathiyam54@nsathiyamoorthy.com)