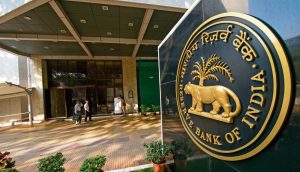 India has decided to allow Sri Lanka to settle a $1 bn credit facility in Indian rupees.
The Reserve Bank of India said that India's trade transactions with Sri Lanka, falling under a recent credit facility agreement with Sri Lanka, may be settled in INR outside the Asian Clearing Union (ACU) arrangement mechanism.
The decision was taken in view of the difficulties being experienced by exporters in receipt of export proceeds from Sri Lanka and the State Bank of India's credit facility agreement dated March 17, 2022 with the Government of Sri Lanka for sanction of the Government of India guaranteed USD 1000 million term loan to the latter for financing purchase of essential goods by Sri Lanka from India.
Under the arrangement, financing of export of eligible goods and services from India, as defined under the agreement, would be allowed subject to their being eligible for export under the Foreign Trade Policy of the Government of India and whose purchase may be agreed to be financed by SBI under this agreement.
The instructions will come into force with immediate effect. (Colombo Gazette)