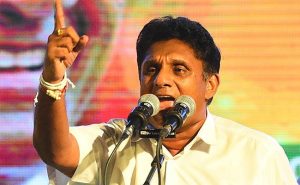 The opposition today slammed President Gotabaya Rajapaksa's decision to enforce emergency regulations.
Leader of the Opposition Sajith Premadasa said that under no circumstances will the President hold the country down with nothing but fear and violence.
"The state of emergency runs counter to seeking any solution to the crisis," he said.