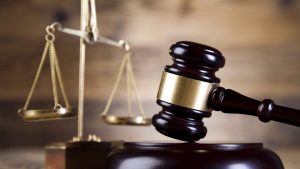 The group of protesters who were arrested near Parliament today were granted bail by the Kaduwela Magistrate's Court.
A number of people who were protesting near Parliament were arrested by the Police today.
The Police said that nearly 13 people were arrested near Parliament.
According to the Police, the protesters were arrested over allegations they obstructed MPs from entering Parliament.
The protesters were put in a bus and a jeep and taken to the Maharagama Police station.
The matter was also raised in Parliament with the opposition objecting to the arrest. (Colombo Gazette)