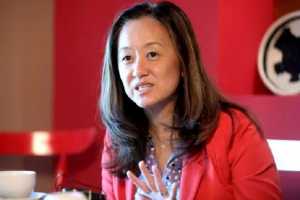 The United States says it looks forward to working with newly appointed Prime Minister Ranil Wickremesinghe.
The US Ambassador to Sri Lanka, Julie Chung tweeted saying the US is looking forward to working with Ranil Wickremesinghe.
She said his appointment as Prime Minister, and the quick formation of an inclusive Government, are first steps to addressing the crisis and promoting stability.
"We encourage meaningful progress at the IMF and long-term solutions that meet the needs of all Sri Lankans," she tweeted.
Wickremesinghe was sworn in before President Gotabaya Rajapaksa at the President's House in Colombo this evening.
He lost the last Parliament election and entered Parliament through the National List.
Wickremesinghe is the sole UNP member in Parliament.
Ranil Wickremesinghe has been sworn in as the Prime Minister of Sri Lanka on five previous occasions.
He was first appointed as PM from 1993 – 1994 after the assassination of President Ranasinghe Premadasa.
From 2001 to 2004 he was elected as the Prime Minister to lead the United National Front Government during the presidency of President Chandrika Bandaranayake.
In January 2015, he was appointed as the Prime Minister under President Maithripala Sirisena.
He was elected as Prime Minister at the Parliament election in August 2015.
In December 2018, then President Sirisena was compelled to appoint him as PM after having dismissed him in October 2018. (Colombo Gazette)