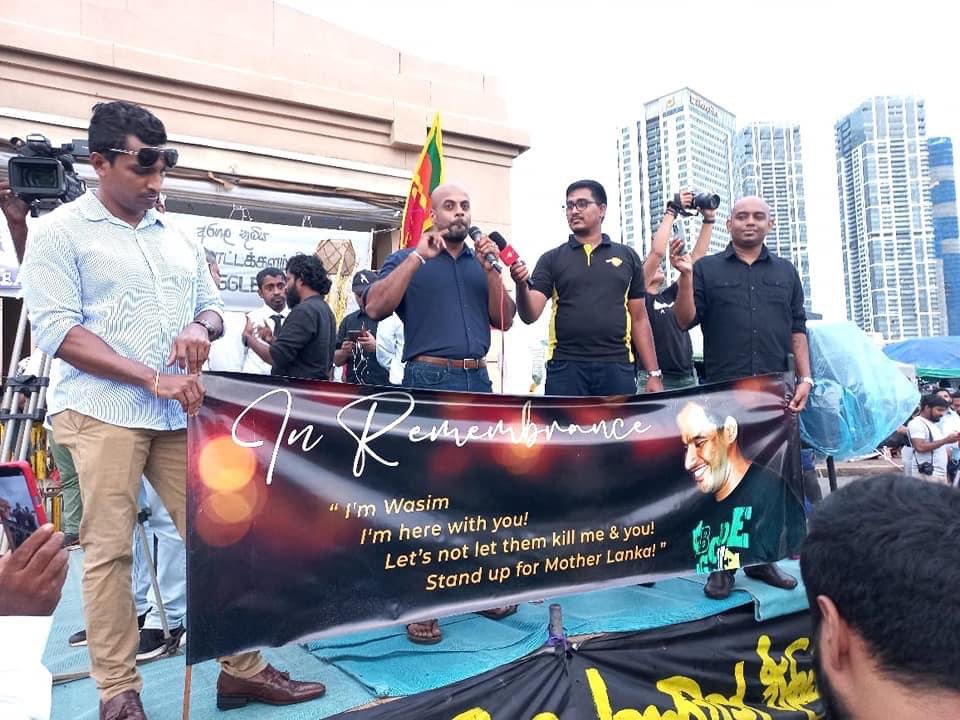 Rugger player Wasim Thajudeen was remembered by his his family and friends at GotaGoGama today, 10 years after his murder.
A walk was staged from S. Thomas' Preparatory School, Colpetty to GotaGoGama in memory of Wasim Thajudeen.
The participants of the walk later gathered near the Presidential Secretariat and spoke to those gathered at Galle Face.
Meals were also distributed to the public in memory of Wasim Thajudeen.
Thajudeen was killed in a car crash on 17 May 2012, which was initially pronounced to be an accident but was later investigated as a murder.
According to the police Thajudeen had been driving to the airport when, around 1.00am, he lost control of his car and crashed into the wall of the Shalika grounds on Park Road, Narahenpita, resulting in the car exploding.
However, the death was surrounded in mystery with allegations later surfacing that Thajudeen was tortured and murdered.
In February 2015, following a change in government, the police announced that Thajudeen's death was not accidental and that the investigation had been handed over to the Criminal Investigation Department (CID). (Colombo Gazette)