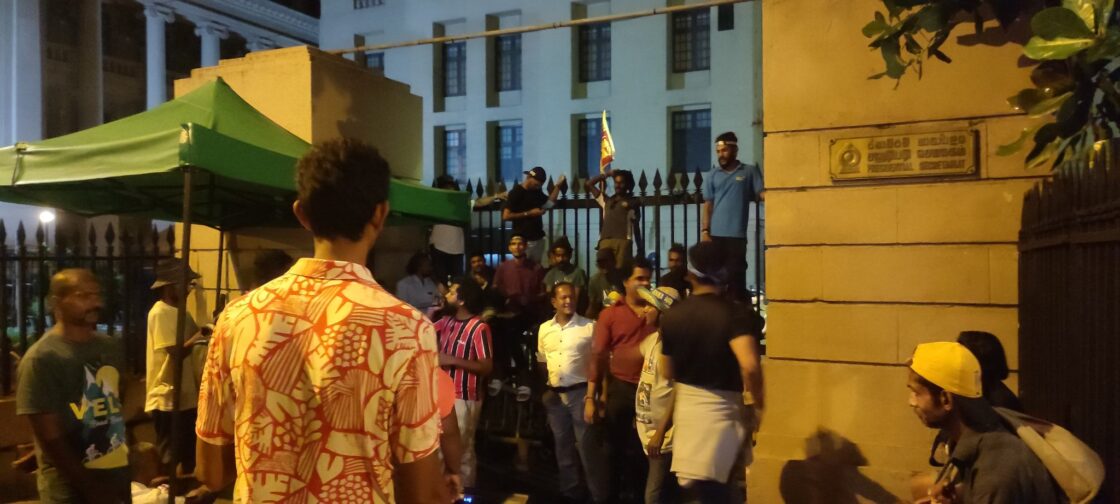 Protesters have blocked some of the remaining access to the Presidential Secretariat in Fort.
Tents have been erected near the side gates of the Presidential Secretariat since late last night.
The Police and the military have been deployed to strengthen security at the side gates of the building.
The front entrance of the building is already blocked with protesters occupying the area since 9th April.
The protesters had fixed a stage near the front entrance and have been using it to make speeches.
There are fears the protesters may attempt to storm the building as the "Go Home Gota" campaign continues. (Colombo Gazette)
Picture courtesy News Cutter