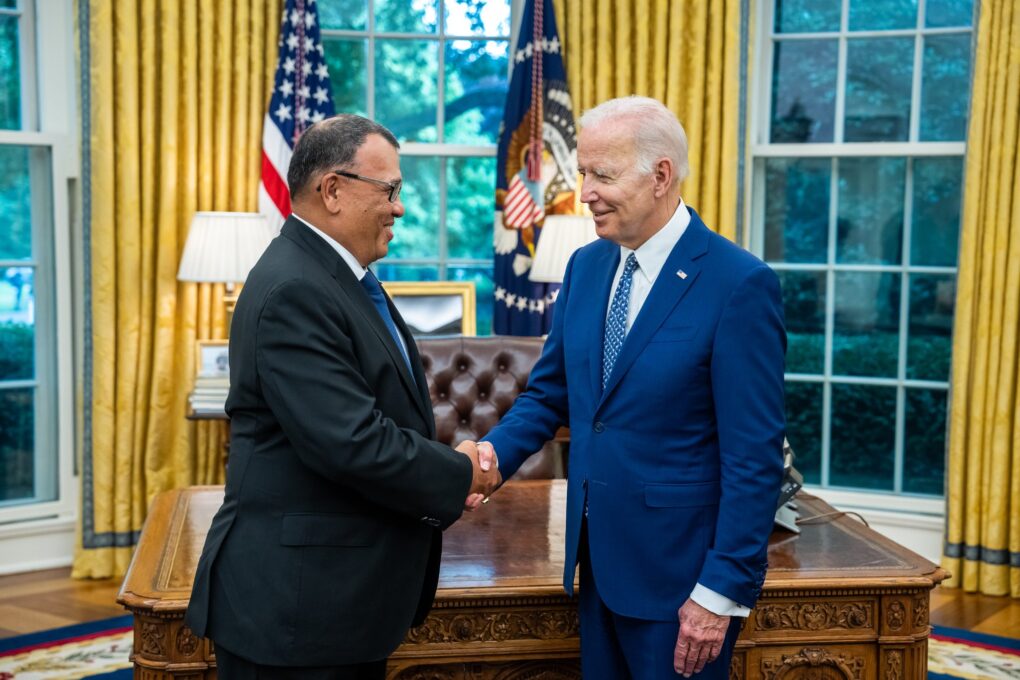 Sri Lanka's Ambassador to the US, Mahinda Samarasinghe met US President Joe Biden at the White House Oval Office and briefed him on the current situation in Sri Lanka.
The Ambassador also hosted the US State Department and US Treasury delegation who will be visiting Sri Lanka at his residence and briefed them on the challenges faced by Sri Lanka.
The delegation consisted of Ambassador Kelly Keiderling, Deputy Assistant Secretary/US Department of State, Robert Kaproth, Deputy Assistant Secretary/US Treasury, John McDaniel, Economic Chief/US Department of State and Ms. Catherine Reynolds, Deputy Director for South Asia/US Treasury.
The delegation will be meeting the President, Prime Minister, Governor of the Central Bank, and the Secretary to the Treasury.
The visit is being undertaken against the backdrop of Ambassador Samarasinghe's meeting with US President Joe Biden and his subsequent meeting with US Secretary of State Antony Blinken at the State Department.
The Sri Lankan Embassy in the US said that Ambassador Samarasinghe briefed President Joe Biden and Secretary of State Antony Blinken on the surmountable economic challenges faced by the people of Sri Lanka. (Colombo Gazette)