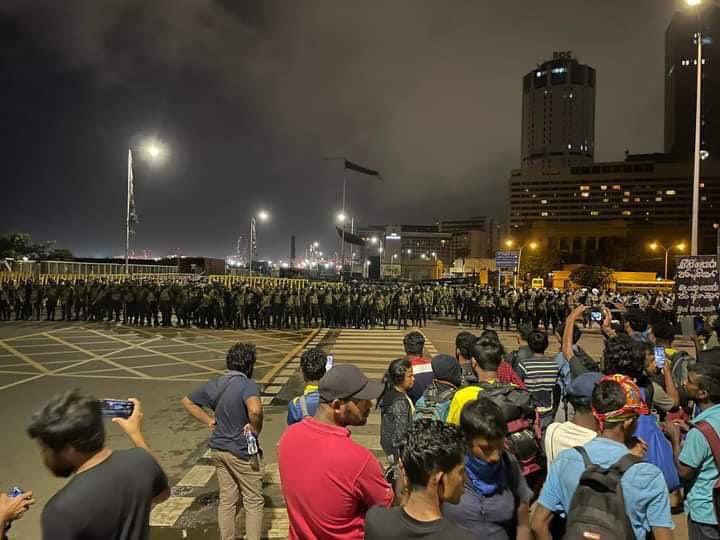 By Easwaran Rutnam
The military launched a pre-dawn raid on the Galle Face protest site today, just minutes after the protesters announced that they will be withdrawing from the Presidential Secretariat.
Hundreds of troops surrounded Galle Face at approximately 1am (Friday) and stormed the Presidential Secretariat and removed the protesters.
The Police and military also destroyed tents and other structures erected around the Presidential Secretariat.
Roads leading to Galle Face were closed by the military during the operation preventing anyone from entering or leaving the premises.
A number of protesters were assaulted and arrested inside Galle Face and near the barricades placed around the area.
The sudden raid was launched just minutes after the protesters issued a statement saying they had decided to vacate the Presidential Secretariat which they occupied on 9th July.
The protesters had said that they will be vacating the Presidential Secretariat on Friday afternoon.
The raid took place hours after Ranil Wickremesinghe took oaths as President and had a meeting at the Defence Headquarters. (Colombo Gazette)