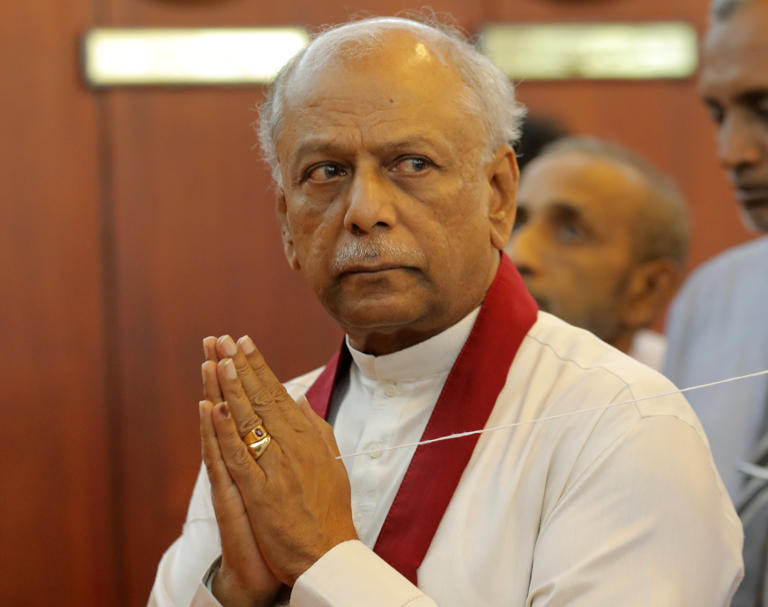 Prime Minister Dinesh Gunawardena assumed duties at the Prime Minister's Office today.
Gunawardena was appointed last week as the new Prime Minister by President Ranil Wickremesinghe.
Dinesh Gunawardena is seen as an ally of former Prime Minister Mahinda Rajapaksa.
Wickremesinghe and Gunawardena have been schoolmates and friends since the age.
Wickremesinghe, 73, is a free-market champion and a pro-West politician while Gunawardena, 73, is a staunch Sinhala nationalist who believes in socialism and wants greater state control over the economy. (Colombo Gazette)