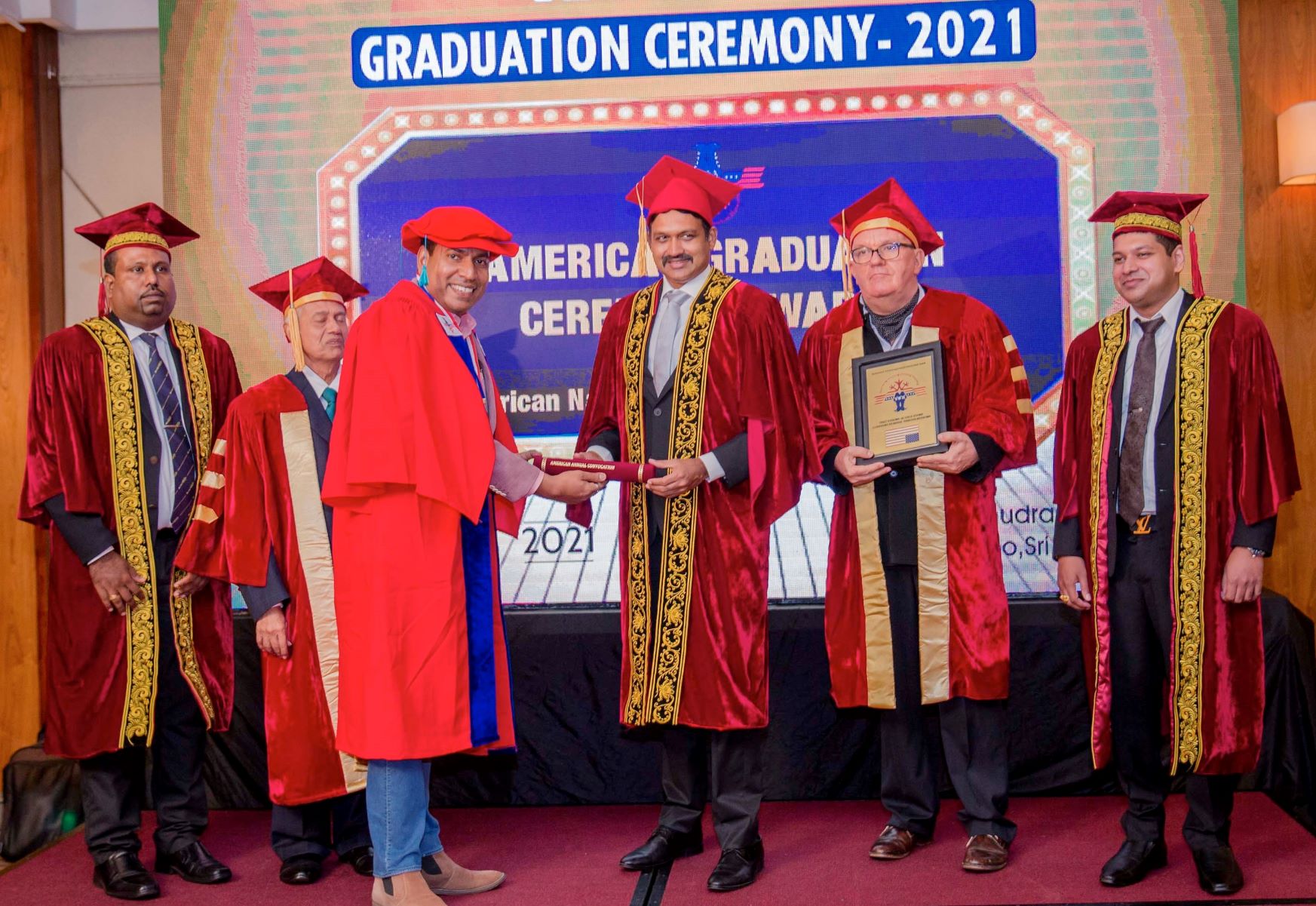 In recognition of his expert knowledge and significant contribution to the field of interior designing more specifically on pioneering modular kitchens and home interiors, Kitchen & Bedroom's Dr. Mohammed Rushmi Sacquaff was conferred with the title of Doctorate in Interior Designing by the American National Business University, Delaware, USA.
The University awarded Dr. Sacquaff a Honoris Causa Doctorate based on his past experiences and knowledge through the route of Accreditation of Prior Learning. This achievement reflects the continued passion and dedication of Dr. Sacquaff in being updated with emerging and contemporary themes in the interior space, further strengthening his capabilities and competencies together with his academic rigor.
Dr. Sacquaff was instrumental in the success and growth of Kitchen & Bedroom, steering it to be one of the most sought-after interior planning and designing outfits that brings out the perfect blend of luxury, comfort and functionality complementing today's living spaces.
'I am very delighted to been awarded a Doctorate. I firmly believe that learning is a never-ending journey and the more you have an aptitude to gain knowledge with an open mind, the more you are able to take on risks and challenges and explore new horizons. Sri Lanka has an incredible pool of creative and talented designers and I am committed to doing the best I can to uplift our potential in the global arena,' said Dr. Sacquaff.
In his capacity as the Group CEO, Dr. Sacquaff continues to mentor and lead a diverse team of highly qualified and talented interior designers, inspiring them with refined artistry and craftsmanship and reinstating the values and customer-centric approach to every project, together with his wife Fathima Zuhara who is also a Director of Kitchen & Bedroom.
Last year, Dr. Sacquaff was named 'Best CEO of the Year' under the Platinum- Medium Category at BIO Awards, was recently conferred as Master Project Manager (MPM) and designated as Fellow of the American Academy of Project Management (FAAPM). Dr. Sacquaff was also named an Ambassador for Peace by the Centre for Peace Studies (CPS).