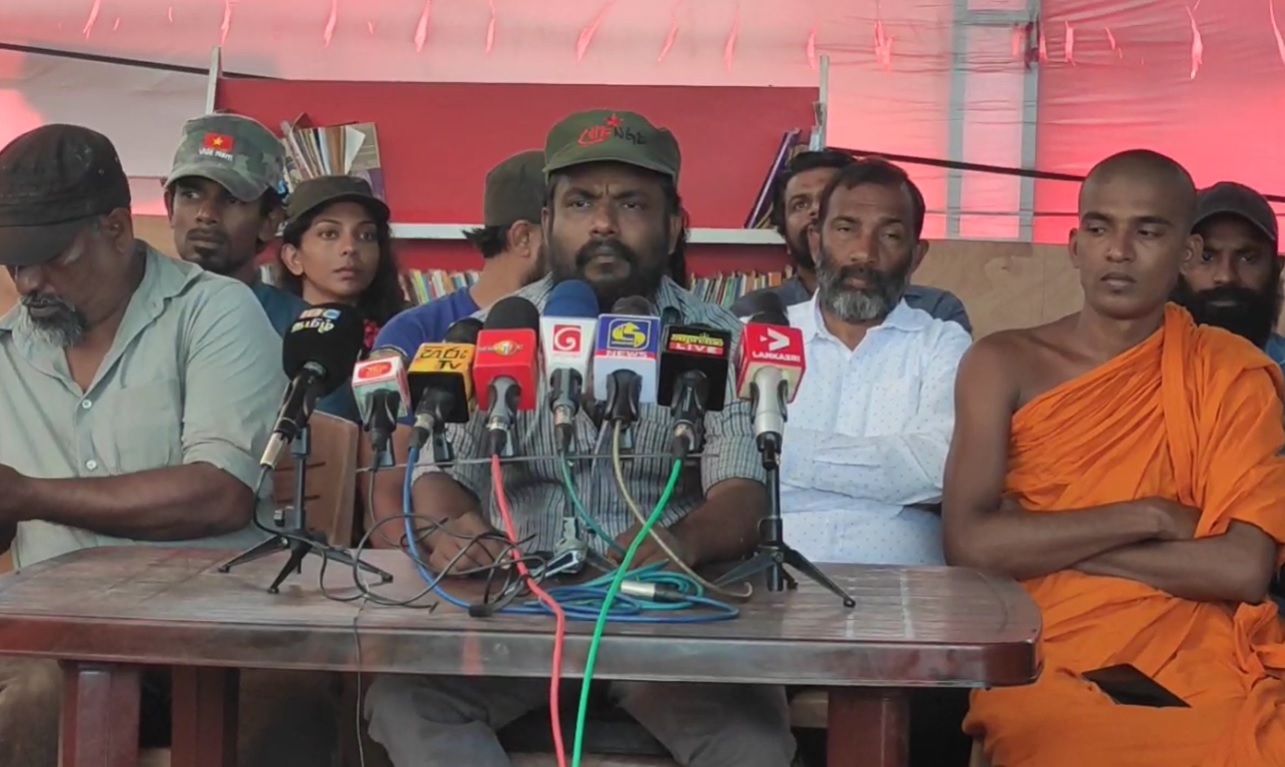 Protesters at 'Gota Go Gama' have decided to defy a Police deadline to withdraw from Galle Face before 5pm tomorrow (5th August).
Galle Face protester Janaka Janaka told reporters today that the order to withdraw has not been issued by court.
He said that the protesters are not prepared to listen to President Ranil Wickremesinghe.
The protesters said that the site where they are based in Galle Face had been marked as a protest site by the former Government.
The Police yesterday warned that legal action will be taken against those who fail to leave the premises.
The Police made an announcement at the protest site last evening informing the demonstrators to remove the tents and all other illegal structures by 5th August.
President Ranil Wickremesinghe had told Parliament yesterday that designated protest sites have been named in Colombo and Kandy.
However, the Galle Face protesters said that the President cannot decide where they can protest.
The protesters appealed to the public to protect the Galle Face demonstrators. (Colombo Gazette)