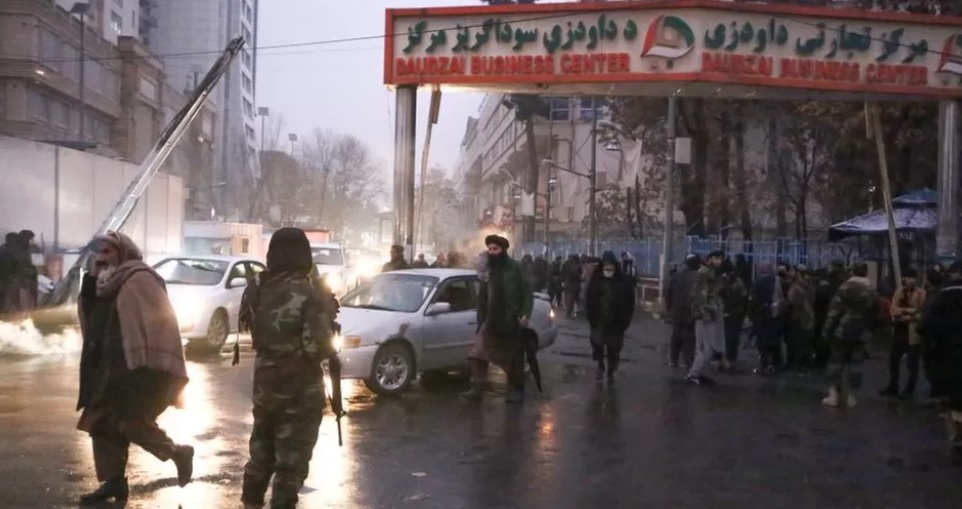 A suicide bomb attack outside the Afghan foreign ministry in Kabul has caused heavy casualties.
Police said at least five civilians had been killed but another Taliban official put the toll as high as 20.
The attack took place about 16:00 local time (11:30 GMT) when the bomber tried, but failed to enter the ministry building itself, the Taliban said.
Several countries, including Turkey and China, have embassies in the area.
The local offshoot of the Islamic State group, known as Islamic State – Khorasan Province (Isis-K) claimed it carried out the attack, in a post on Telegram.
Reports suggest a Chinese delegation was due to hold talks with the Afghan officials inside the foreign ministry building at the time of the attack.
The Italian humanitarian agency, Emergency NGO in Kabul said it had received more than 40 wounded people and the casualty numbers were continuing to rise.
Kabul police described the attack as cowardly, adding in a statement that the perpetrators would be held accountable.
Afghanistan has been rocked by dozens of blasts since the Taliban seized power last year, mostly claimed by Isis-K.
Correspondents say that the Taliban tend to underplay casualty figures in such incidents. (BBC)