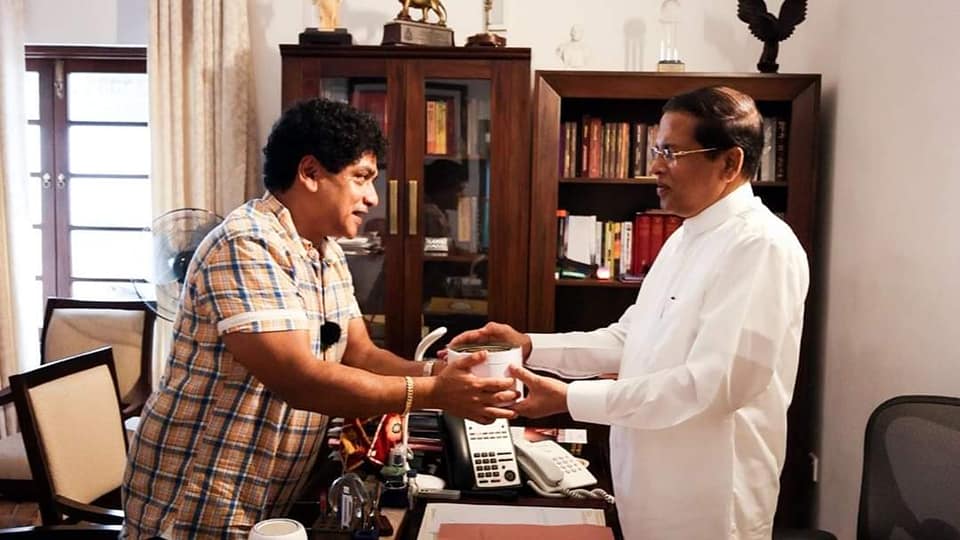 Former President Maithripala Sirisena has accepted approximately Rs. 1800 collected on the street, even from a beggar, for him to pay as compensation to the Easter Sunday victims, as ordered by court.
The money was collected by YouTuber Sudaththa Thilaksiri on the streets of Colombo.
In a video posted online, Sudaththa Thilaksiri is seen collecting Rs. 1 from a beggar as well.
Sirisena told the YouTuber that this was the first donation he received to pay the victims.
He also said that he was even prepared to get on the streets to collect money.
Sirisena was recently found guilty in a case related to the Easter Sunday attacks, and was ordered to pay Rs. 100 million as compensation to the petitioners.
The Supreme Court ruled that Sirisena, who was President and Defence Minister at the time, had failed to take action to prevent the attacks in 2019 from taking place.
Sirisena had later said that he doesn't have Rs. 100 million in hand to pay as compensation to the petitioners in the Easter Sunday attacks case.
Sirisena said that he will collect money from his friends to pay the compensation.
He also insisted that he did not receive information prior to the attacks in April 2019.
He said that the defence authorities had not informed him of a plot to carry out the attacks on 21st April 2019. (Colombo Gazette)