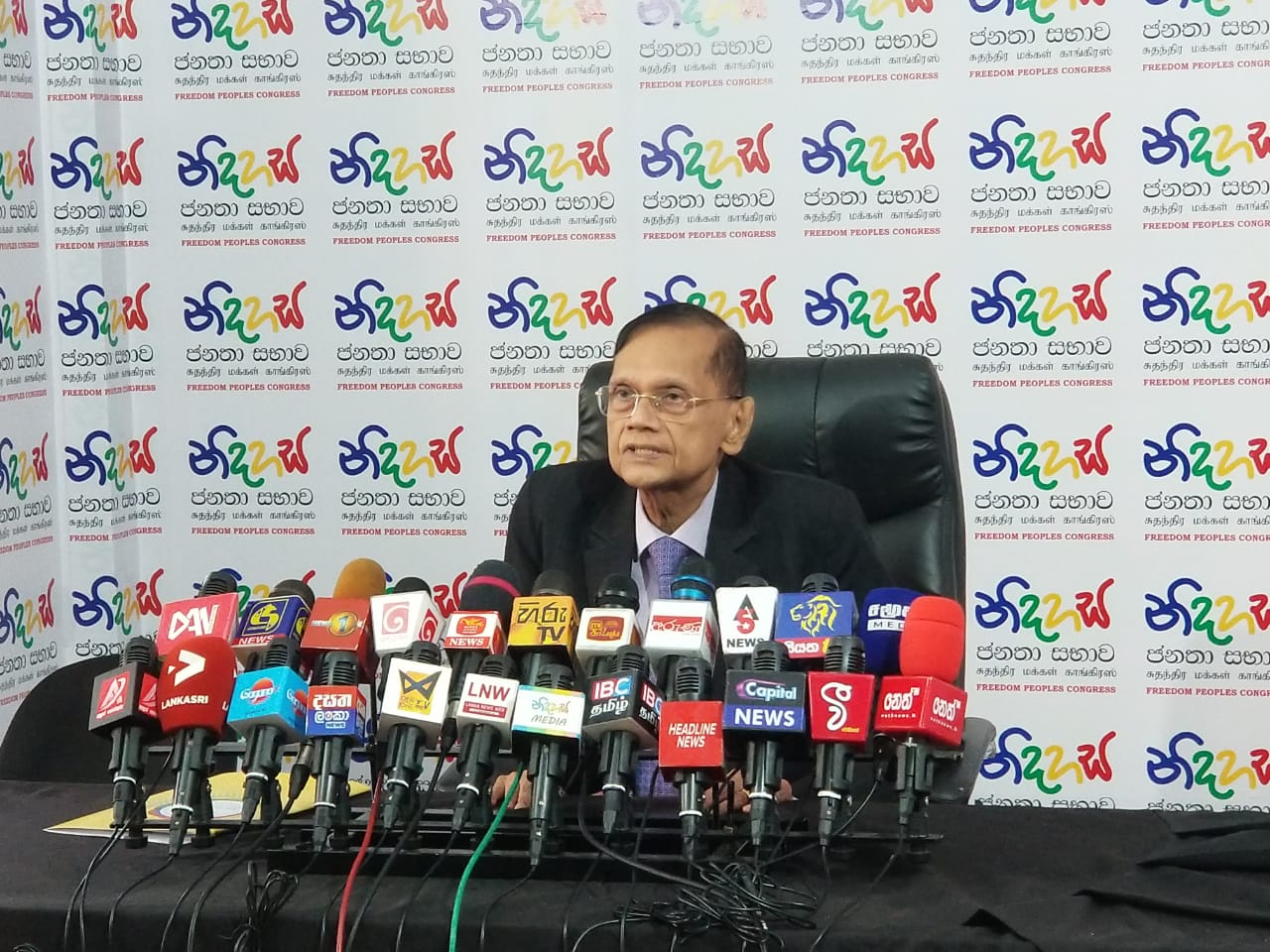 The Freedom Peoples Congress, a new alliance formed recently, said that it was not affected by the court ruling on alliance partner, former President Maithripala Sirisena.
Former Minister, Professor G.L Peiris said that the court ruling will not affect the alliance which consists of a number of political parties, including the Sri Lanka Freedom Party led by Sirisena.
He said that Sirisena will respond to the allegations raised on him and it does not involve the alliance.
Sirisena was last week found guilty in a case related to the Easter Sunday attacks, and was ordered to pay Rs. 100 million as compensation to the petitioners.
The Supreme Court ruled that Sirisena, who was President and Defence Minister at the time, had failed to take action to prevent the attacks in 2019 from taking place.
India was among the countries that had reportedly warned Sri Lanka of a plot to carry out deadly attacks on Easter Sunday but the warnings were ignored.
Suicide bombers killed over 350 people at hotels and churches in Colombo, Negombo and Batticaloa on Easter Sunday in April 2019.
Former Defence Secretary Hemasiri Fernando, former Inspector General of Police (IGP) Pujith Jayasundara, former National Intelligence Chief Sisira Mendis and former Chief of State Intelligence Nilantha Jayawardena, who were holding office at the time, were also found to have failed to take action to prevent the deadly attacks from taking place despite being warned earlier.
The ruling was given in response to 12 petitions filed by various parties stating that their fundamental rights were violated by negligence and failure to prevent the terrorist attacks on 21 April 2019.
Accordingly, Sirisena was ordered to pay Rs. 100 million as compensation to the petitioners, Jayasundara and Jayawardena were ordered to pay Rs. 75 million each, Hemasiri Fernando was ordered to pay Rs. 50 million and Sisira Mendis Rs. 10 million.
The seven-member Supreme Court Judge bench comprised Chief Justice Jayantha Jayasuriya, Justices Buwaneka Aluwihare, L.T.B. Dehideniya, Murdu Fernando, S. Thurairaja, A.H.M.D. Nawaz and Shiran Gunaratne. (Colombo Gazette)