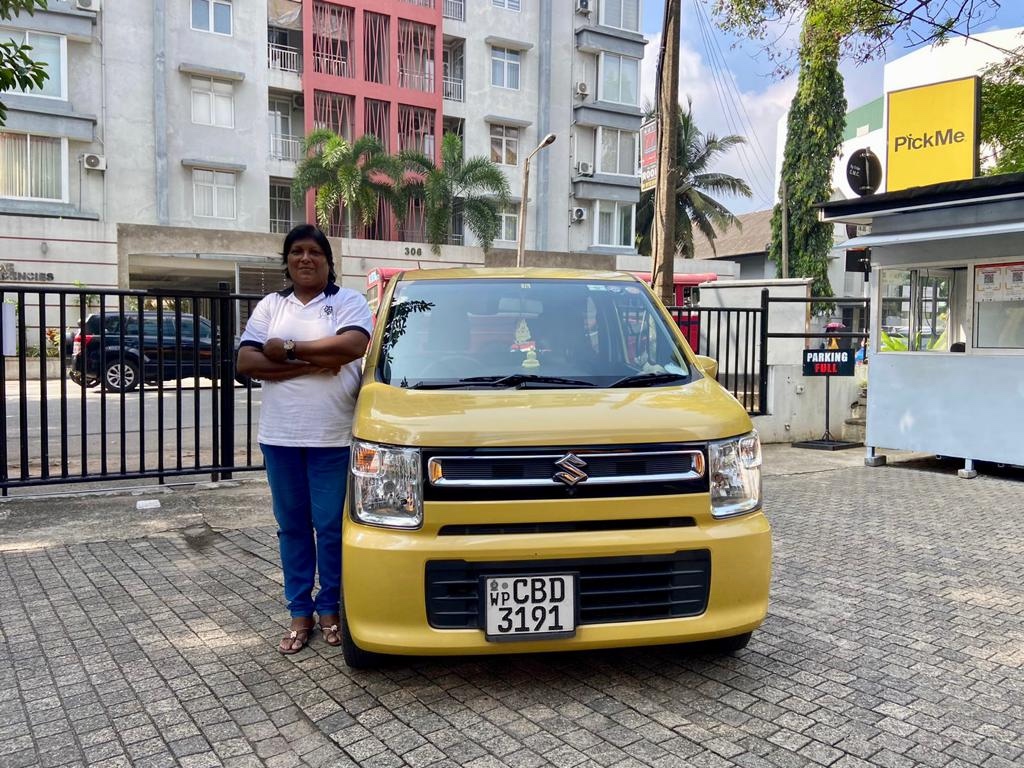 Ride hailing and food deliveries have reached pre-covid numbers for PickMe, pointing towards the economy starting to get back on its feet by December 2022. In the last year alone, the app based mobile operator registered over 40,000 new drivers into their network, showing robust growth for the PickMe platform.
Jiffry Zulfer, CEO of PickMe says, 2022 was a successful year for PickMe as the company was able to expand their services further by connecting their new driver partners across all their verticals. The new driver registrations spanned 25 cities with the highest number of 20,947, i.e. 52 percent of the total number of new registrants recorded from Colombo. Gampaha had 8,141 and Kandy 3,665 registrants, making up 20 and 9 percent respectively. The rest, spread across the other 22 cities, make up the balance 19 percent. The company introduced many verticals during the pandemic, building on PickMe Food and expanding to Market, Flash, Rentals as well as Scan n go. "By increasing our driver partners, PickMe is now in a better position to service all these verticals and we hope to further increase our driver partners, so that our network will be accessible in all parts of the country. Currently, we operate in 25 cities, including Jaffna, Puttalam, Anuradhapura, Badulla with Polonnaruwa and Trincomalee being the latest."
He adds that there are several factors contributing to the company's growth. Colombo's growth rate remains stable mainly because PickMe operates a fuel distribution outlet to service their network. The macro economic factors also contributed to more drivers joining the network, i.e. people looking for other income opportunities. From a customer point of view, demand for PickMe increased due to a change in trend in terms of how customers perceived the service during the fuel crisis. "This was especially so with tuk-tuks, because those operating outside the PickMe network during the fuel crisis quoted erratic fares to customers."
Other main changes in trends PickMe sees for growth in post-covid numbers is the fact that more and more private car owners are looking at using PickMe as an alternative due to high maintenance cost of vehicles as well as their convenience. "People in urban areas are using services because of the cost factor, where our prices remain dynamic and are managed in a way that would not burden the common man. At the sametime we give our drivers a fair price for their hours of service. The main criteria here is cost saving," says Jiffry Zulfer, CEO of PickMe.
The CEO adds, as the local player PickMe will continue to provide more opportunity to everyone connected and connecting to their network so that they would be able to sustain during these difficult times. He says PickMe would continue to be agile and pivot to offer the best services and rates on their platform as well as create additional incomes for people, which in turn will support the overall efforts to bolster Sri Lanka's economy.