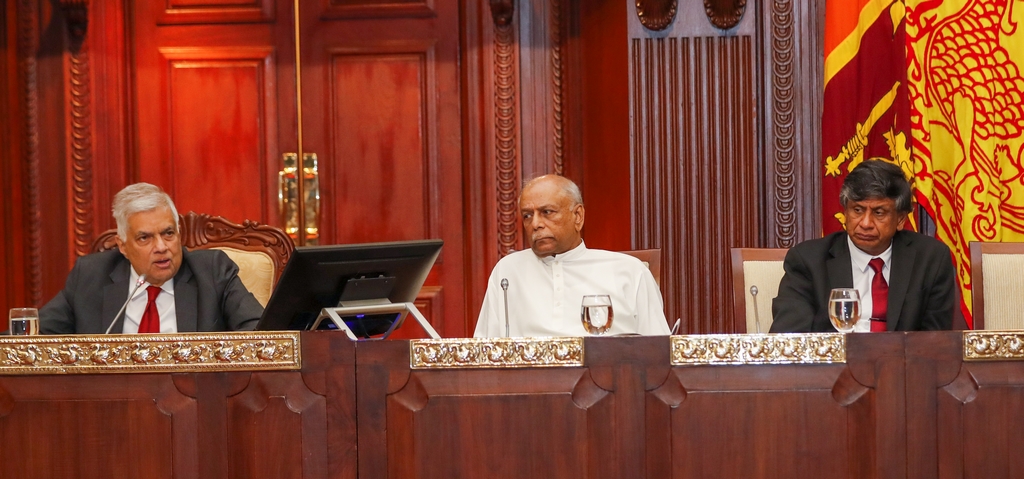 Sri Lanka has completed debt restructuring talks with Japan, President Ranil Wickremesinghe said.
Wickremesinghe said that Japan is one of the three main countries from who Sri Lanka has obtained loans. The other two countries are China and India.
The International Monetary Fund (IMF) has requested Sri Lanka to restructure its debt in order to obtain USD 2.9 billion as financial support.
"We have already completed the negotiations with Japan which is one of the three main countries, Japan, China, and India from whom we have obtained loans. We discussed with China's EXIM Bank this week and by now we have commenced exchanging views on it. India's Foreign Minister is scheduled to visit Sri Lanka on the 19th to discuss the debt restructuring process, " the President said.
The President expressed these views during a meeting with trade union representatives at the President's Office.
Wickremesinghe said that the country's economy is expected to improve after the first quarter of this year.
The President pointed out that not only the public sector but the private sector should also be strengthened to provide relief to the people while continuing with the development programs of the country.
"We are well aware that the economy of the country has collapsed. It is useless to talk of the root causes for these issues as they have already happened. The only option we have now is to seek the support of the IMF. Otherwise, we cannot recover. Hence we must decide if we are to get their support or remain stagnated in this collapsed economic situation. My attempt is to reinvigorate the collapsed economy of the country," he said.
The President said that if the debt restructuring talks are successful, Sri Lanka will receive funds from the IMF in three or four instalments. (Colombo Gazette)