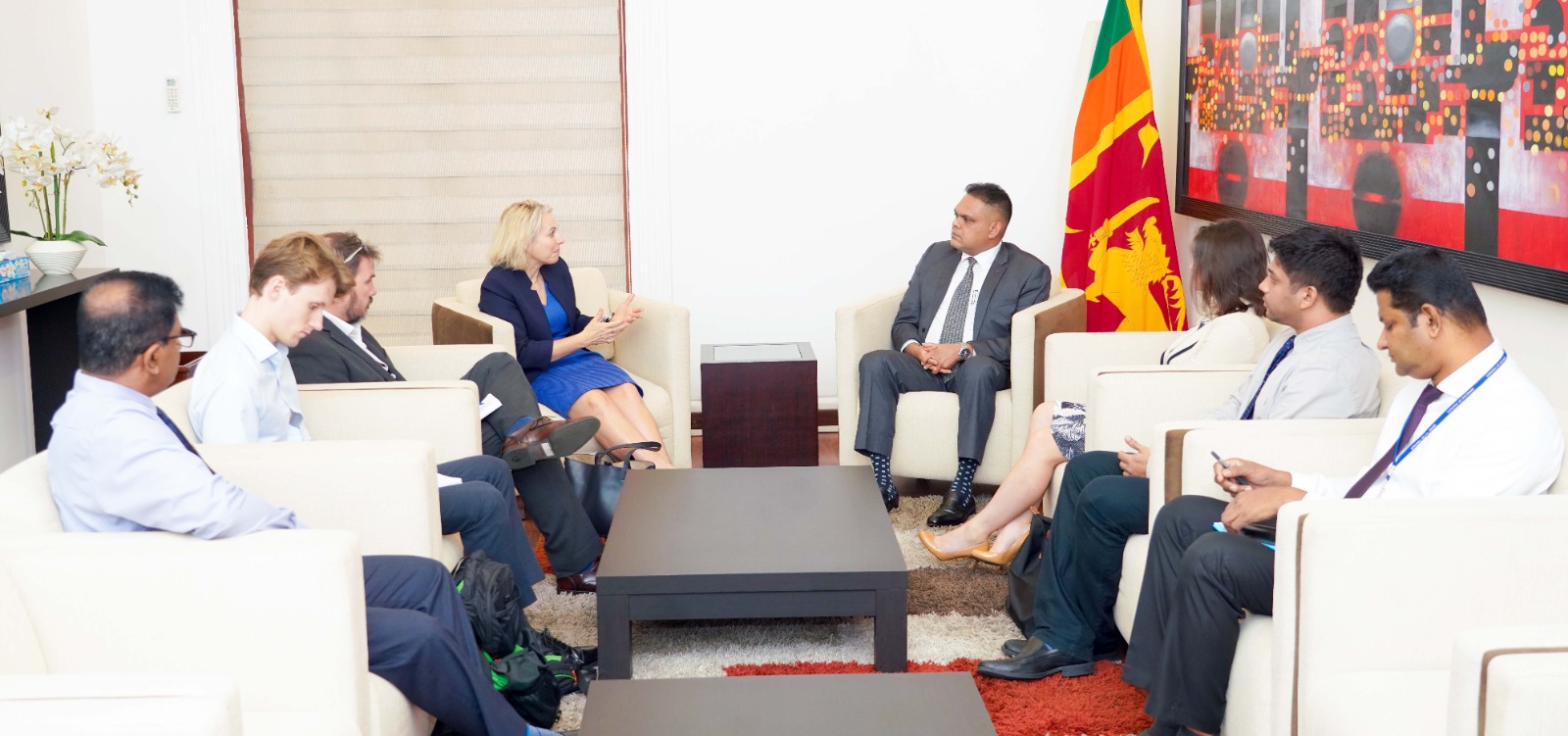 Sri Lanka is confident of reaching a deal with all its international creditors and securing financial support from the International Monetary Fund (IMF).
State Minister of Finance Shehan Semasinghe said that the public have placed their trust on support from the IMF as it would create a foundation in finding solutions for the economic crisis in the country.
Semasinghe expressed these views at a discussion held today with a delegation led by the British High Commissioner to Sri Lanka Sarah Hulton.
The State Minister asserted that the entire government, including the President, was working to restore the economy.
He said that the public are facing severe difficulties in the face of the reforms that have been carried out by the government.
However, he noted that while these reforms are difficult in the short term they will be beneficial in the long term.
He also said that the public have built confidence in the positive results which can be achieved by the country through the International Monetary Fund and its support.
Sarah Hulton OBE, British High Commissioner to Sri Lanka, Karis Aplcan – Taylor, Head of International Debt and Development Finance Policy, HM Treasury (HMT), Matthew Wordingham, South Asia and Afghanistan Economist, Foreign Commonwealth and Development Office (FCDO), Andrew Price, Head of Prosperity, British High Commission and Priyantha Rathnayake, Deputy Secretary to the Treasury, Director General of the Department of Fiscal Policy Dr. Kapila Senanayake, and Consultant (Economics) Deshal De Mel participated in the discussion. (Colombo Gazette)