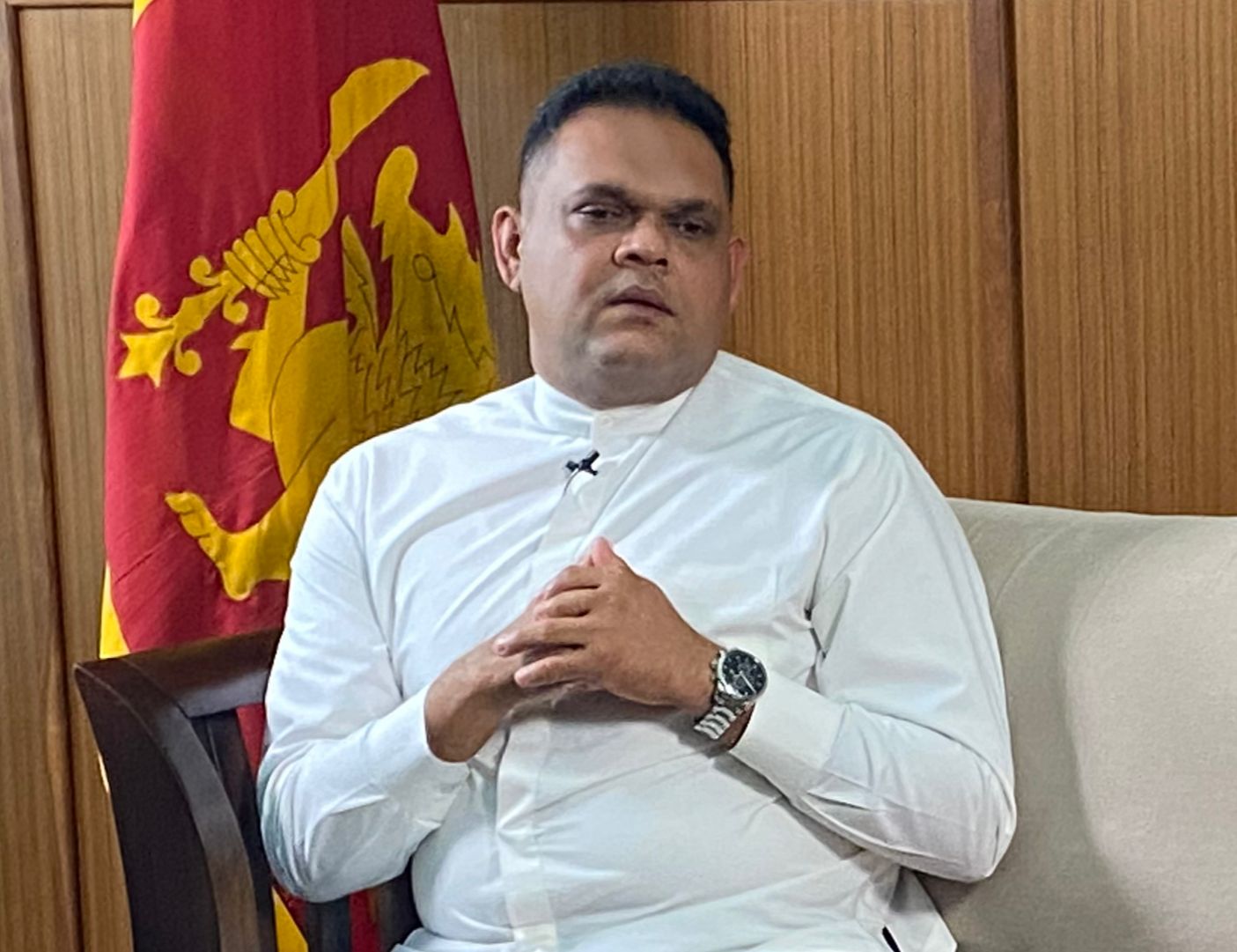 Sri Lanka is in the final stages of providing a certification from the creditors to the International Monetary Fund (IMF) on restructuring its debt, State Minister of Finance Shehan Semasinghe said.
The IMF had wanted Sri Lanka to reach a deal with its main creditors in order to release 2.9 billion US dollars in funding.
Semasinghe said that the Government is expecting IMF board approval to secure the 2.9 billion US dollars in funding within the first quarter of this year.
"We are at the final stage of providing the certification from the official creditors. The International Monetary Fund is performing a pioneering mission in restoring the economy of this country. This support has been given not only to this country but also to many other countries in the world. We have taken all necessary actions to obtain the approval of the Board of Directors of the International Monetary Fund. We are confident that we will be able to get board approval within the first quarter. For that, we have sorted out many of the identified issues that need to be focused. In particular, we have dealt with financial management. We are currently in the final stages of obtaining the financial certificates from our bilateral creditors. Accordingly, we have ensured that we have taken the necessary steps toward stabilizing our economy." State Minister stated.
"The statements that limit the International Monetary Fund to 2.9 billion US dollars are actually made by groups who are not aware of the function of the IMF." The International Monetary Fund and its global operations, the financial discipline and financial management of the country through that support, the assurance that there will be no economic crisis again, and the credibility of the banking system cannot be forgotten. Therefore, at a time like this, we should work together to deal with the support that is yet to be received by the country from the International Monetary Fund without looking at it from a political perspective." he further said. (Colombo Gazette)