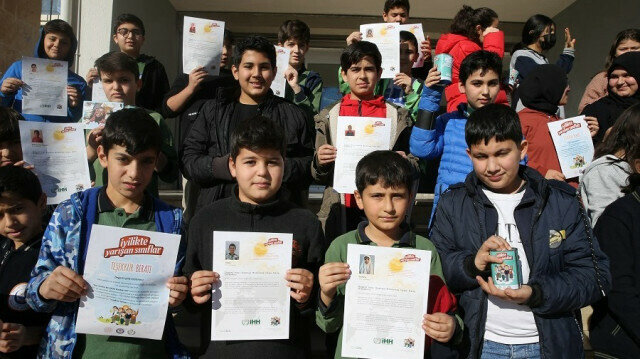 Turkish students from the southeastern Mardin province have extended a helping hand to orphans across the world, including Sri Lanka, with their pocket money.
As part of a campaign, named "Every class has an orphan sibling" and launched by the Humanitarian Relief Foundation (IHH), students from Haci Suphiye Bolunmez Imam Hatip Secondary School saved nearly 5,500 Turkish liras ($292) per month and sponsored 22 orphans in need in Sudan, Sri Lanka, Albania, Afghanistan, and Palestine.
Mehmet Fatih Akman, a teacher in the school, told Anadolu that every class in the school tries to embrace an orphan student.
Hira Dag, 11, a student joining the campaign, said they willingly supported the project, voicing her happiness to be part of it.
Semanur Demir, a 12-year-old student, said they especially support orphans in difficult situations to fulfill their dreams. "I hope this help will ensure a good future for them." (yenisafak.com)