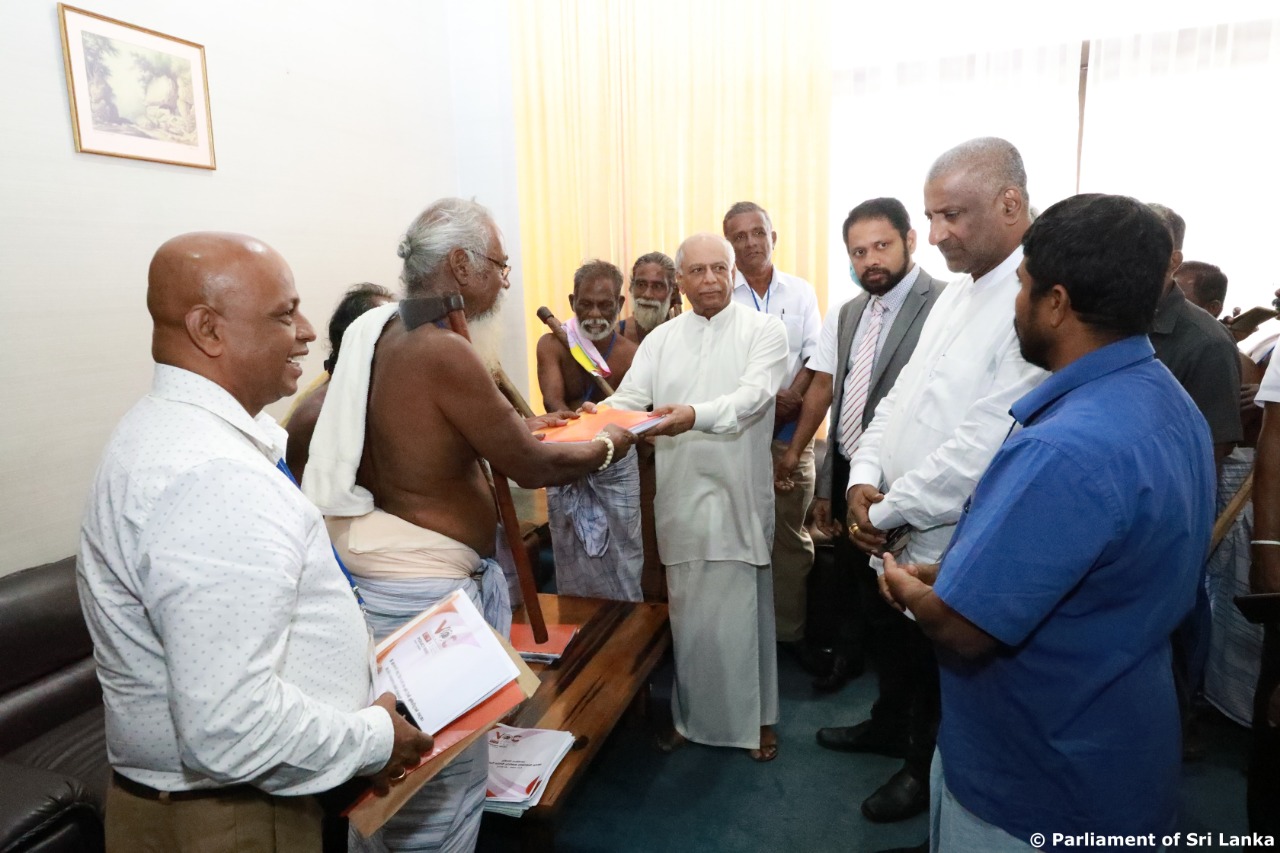 Sri Lanka's indigenous Vedda community have accepted an invitation to attend the 75th Independence Day celebrations in Colombo.
The invitation had been extended by Prime Minister Dinesh Gunawardena on behalf of President Ranil Wickremesinghe.
Vedda Chief Uruwarige Wannila Aththo met Prime Minister Dinesh Gunawardena at the Parliament premises and confirmed that his community will attend the celebrations at Galle Face.
The Prime Minister had assured the Vedda Chief that all the facilities will be provided to the community during their visit to Colombo.
Uruwarige Wannila Aththo had recently been provided with Police protection following threats to his life after he had defended the Inter-University Students Federation (IUSF) Convenor Wasantha Mudalige.
Mudalige has been detained under the Prevention of Terrorism (Temporary Provisions) Act (PTA).
The Vedda Chief had reportedly been threatened by way of anonymous letters, demanding that he not stand up for the rights of Mudalige. (Colombo Gazette)