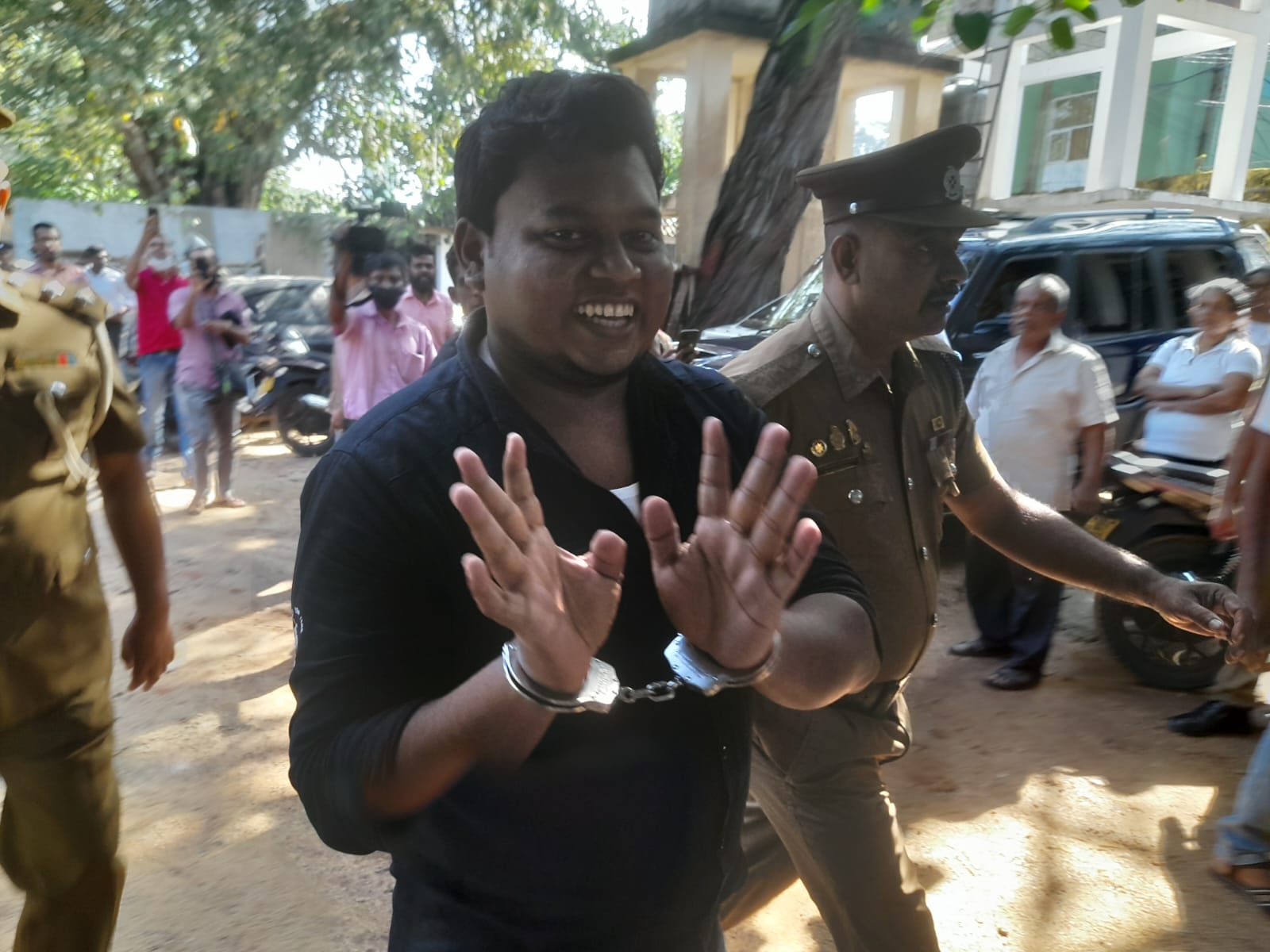 Student activist Wasantha Mudalige was today discharged from all the charges filed against him under the Prevention of Terrorism Act (PTA).
The Convener of Inter University Students' Federation discharged by the Colombo Chief Magistrate's Court.
However, he will remain in remand custody over a separate case filed against him.
On August 18, 2022, the authorities arrested Mudalige along with 19 others during a protest in Colombo that the Police violently disrupted using excessive force.
Two others arrested that day were also detained under the PTA, but both have since been released without charge.
Hundreds of people arrested under ordinary criminal legislation for offenses allegedly committed during the 2022 protests, such as damage to public property, have also been released on bail.
Mudalige was arrested as part of a Government crackdown since an economic crisis in 2022 sparked largely peaceful protests demanding governance reform and action against alleged official corruption.
The Government responded by giving sweeping powers to the police and military, which used unnecessary and excessive force to disperse demonstrations and arrest hundreds of people, including many students. (Colombo Gazette)