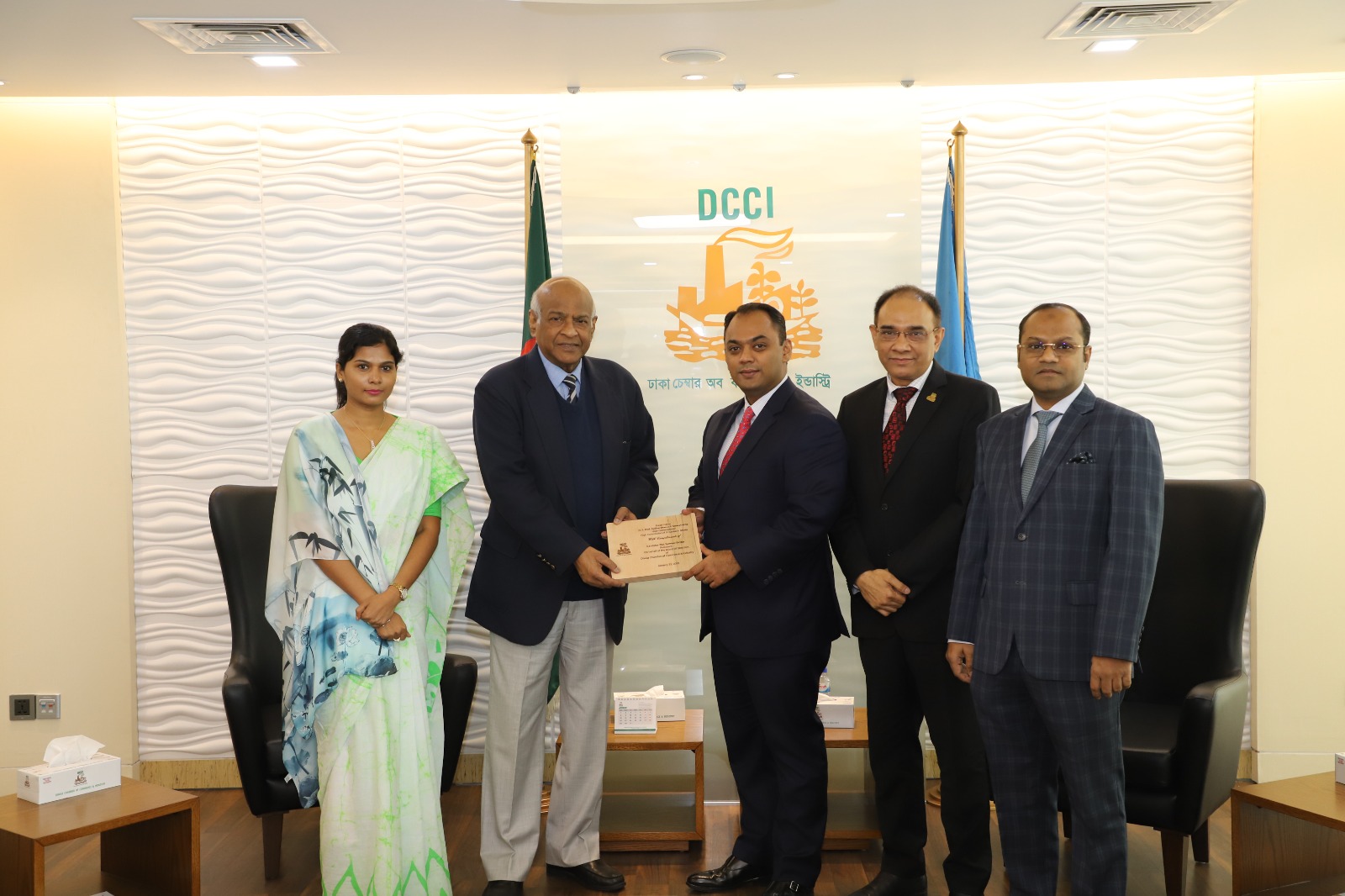 Bangladesh and Sri Lanka have decided to prioritize concluding talks on a Preferential Trade Agreement (PTA).
Sri Lanka's High Commissioner in Bangladesh Prof. Sudharshan Seneviratne accompanied by First Secretary/Commerce Srimali Jayarathne held a meeting with the newly appointed President of the Dhaka Chamber of Commerce and Industry (DCCI) Sameer Sattar at the DCCI office in Dhaka.
DCCI President Sameer Sattar appreciated the positive growth of bilateral economic cooperation between the countries during the past five years. He further emphasized the importance of exchanging technical know-how in the areas of Seaport Management, Infrastructure.
The DCCI is having positive hopes for the Preferential Trade Agreement (PTA) which is under negotiation between Bangladesh and Sri Lanka. The President of DCCI pledged continuous support to arrange B2Bs and seminars, and organize other related activities in order to promote bilateral economic relations between the two countries.
The High Commissioner said concluding the ongoing PTA between the two countries, promoting tourism sector cooperation and attracting Bangladesh investments to Sri Lanka are the key priorities to promote economic cooperation. He further proposed collaboration in the IT sector, shipping, parallel development of deep-sea ports like Trincomalee, Hambantota, and Matabari, and cooperation in the fields of Education, Agriculture, and Pharmaceuticals. He also invited DCCI to explore the investment opportunities available in the Colombo Port City Project. The High Commissioner also underscored the strategic importance of the Bay of Bengal and the opportunities available to promote the Blue Economy.
Both the High Commissioner and DCCI President agreed to have a meeting between DCCI and Sri Lankan CEOs working in Bangladesh. (Colombo Gazette)