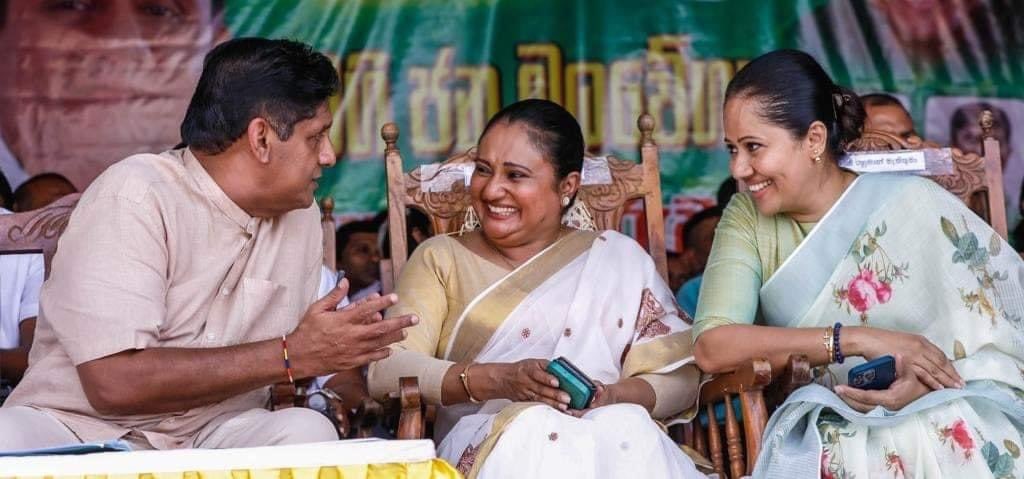 Actress turned Aragalaya activist Damitha Abeyratne has decided to extend support to Samagi Jana Balawegaya (SJB) leader Sajith Premadasa.
Abeyratne got on stage with Premadasa in Polonnaruwa and announced her decision to support Premadasa.
"I have got on the political stage for the first time," Abeyratne said.
She said that the focus of the Aragalaya (struggle) was to remove the Rajapaksas from power.
Abeyratne said that while that goal was achieved there are still a few more who need to be removed.
She also slammed the National People's Power and their policies.
The activist said that the NPP cannot lead the country.
Last November Abeyratne had hinted at the likelihood of her entering politics.
She said at the time that she had not taken a final decision but will announce her stand soon.
Abeyratne said that being in politics gives protection when fighting for the rights of the people.
The actress was very active during the protests at Galle Face and was also arrested and remanded. (Colombo Gazette)