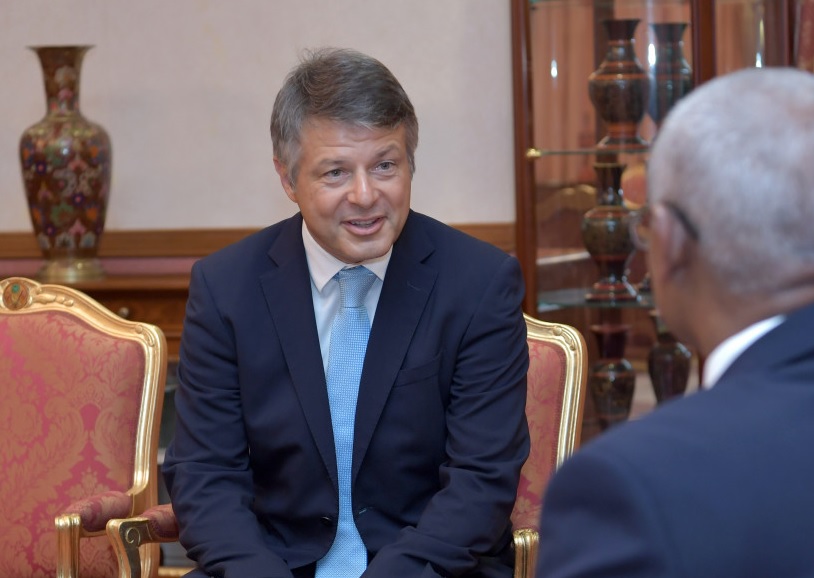 By Easwaran Rutnam
The European Union (EU) says the Prevention of Terrorism Act (PTA) remains "problematic" and steps taken so far to address issues over the law are not sufficient.
The EU Ambassador to Sri Lanka, Denis Chaibi, noted that the PTA is problematic as there is no judicial review and could be used for political intimidation.
"Lots of politicians have told us the PTA was used against them," the Ambassador told Daily Mirror in an interview.
He also said that there is a wide consensus among the population in Sri Lanka that there should be changes with the PTA.
Chaibi recalled that the Government had in 2017 committed to put the PTA in line with international standards.
"We welcome the amendment to the PTA last year, but it is not sufficient," he added.
He also expressed disappointment that the PTA was used despite a de-facto moratorium on the use of the PTA by the previous Government.
The Ambassador expressed hope that the new 'National Security Act' which will replace the PTA, will be in line with international expectations.
Meanwhile, the Ambassador also said that the EU recognizes the importance of the GSP Plus trade concession for Sri Lanka.
Chaibi said that almost no one says Sri Lanka should lose the trade concession.
He said that EU experts who had visited Sri Lanka also realized the importance of GSP Plus for Sri Lanka.
However, he said there are some outstanding issues which Sri Lanka needs to address, including the issue on the PTA.
A report on the GSP Plus beneficiaries is expected to be published in March and will be submitted to the EU Parliament and the European Council. (Courtesy Daily Mirror)