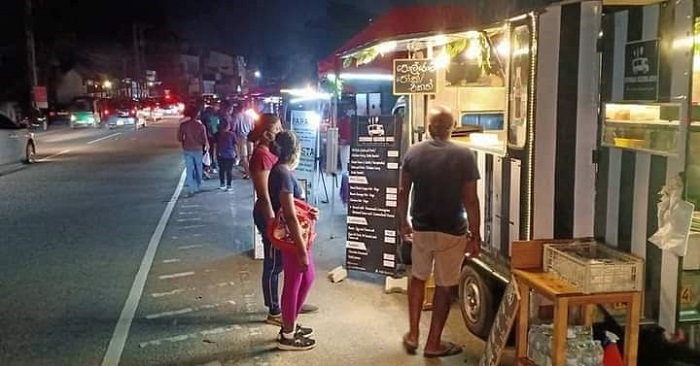 Street food stalls in Kimbulawala have been given conditional go ahead after the matter was raised in Parliament.
The Government said that the stalls were ordered to be relocated as they obstruct vehicular movement and pedestrians.
Minister Prasanna Ranatunga said that a fixed time has now been given for the stalls to operate in the area.
The stall owners said earlier that closing shop or relocating will have a serious impact on their income.
The opposition raised concerns in Parliament today over an earlier order for the stalls to be closed.
The opposition said that the stalls help tourism and also helps those who depend on the income owing to the economic crisis. (Colombo Gazette)