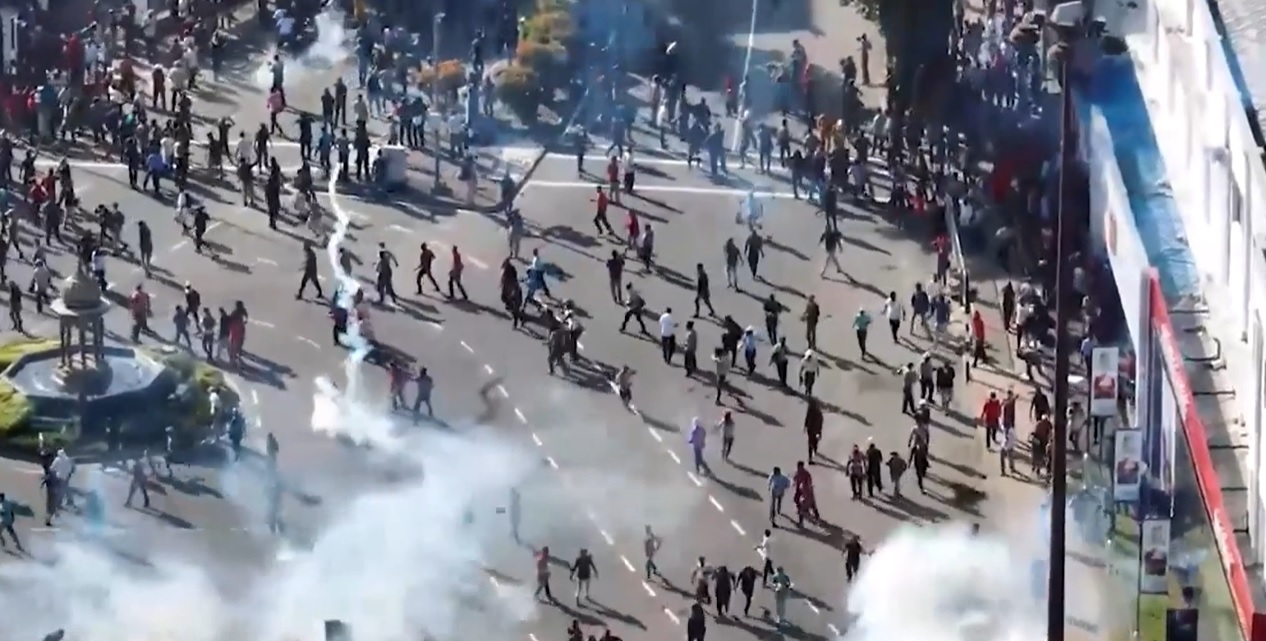 The Police fired tear gas and water cannons on a massive protest staged by the National People's Power (NPP) in Colombo today.
Thousands took to the streets and staged a protest march against the Government, which moved towards Fort.
The Police obstructed the march at Town Hall and demanded that the protesters disperse.
NPP Leader Anura Kumara Dissanayake led the mach and was engaged in a heated exchange with the Police.
The Police later fired tear gas and water cannons in an attempt to disperse the protesters.
However, the protesters returned and clashed with the Police once again.
Dissanayake was among those seen been tear gassed during the incident.
Hundreds of Police and the military were deployed to prevent the protesters from heading towards Fort.
A court order had been obtained against Dissanayake and several others from protesting in the Fort area. (Colombo Gazette)