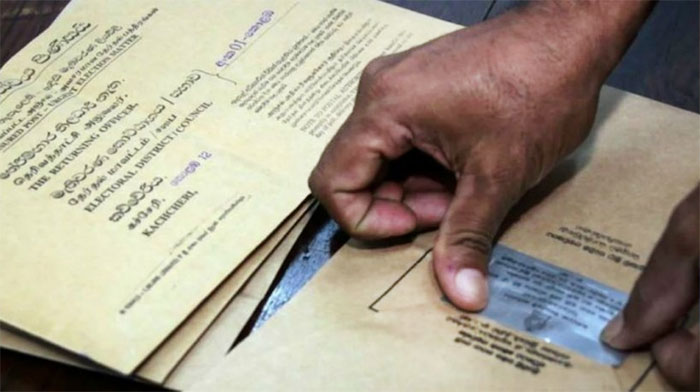 Postal voting of the 2023 Local Government Election has been postponed indefinitely, the Election Commission said today.
Commissioner General of Elections Saman Sri Ratnayake said that the postal voting has been postponed as the Commission has not received the ballot papers for the postal voting.
The postal voting was scheduled to be held on February 22, 23, 24 and 28.
The Government Printer, Gangani Liyanage, said that they have not received sufficient funds to print the ballot papers.
The Government has said it does not have funds to pay for the printing of ballot papers.
Liyanage had also sought additional security for the Government Printer.
The Local Government election is scheduled to be held on 9th March. (Colombo Gazette)