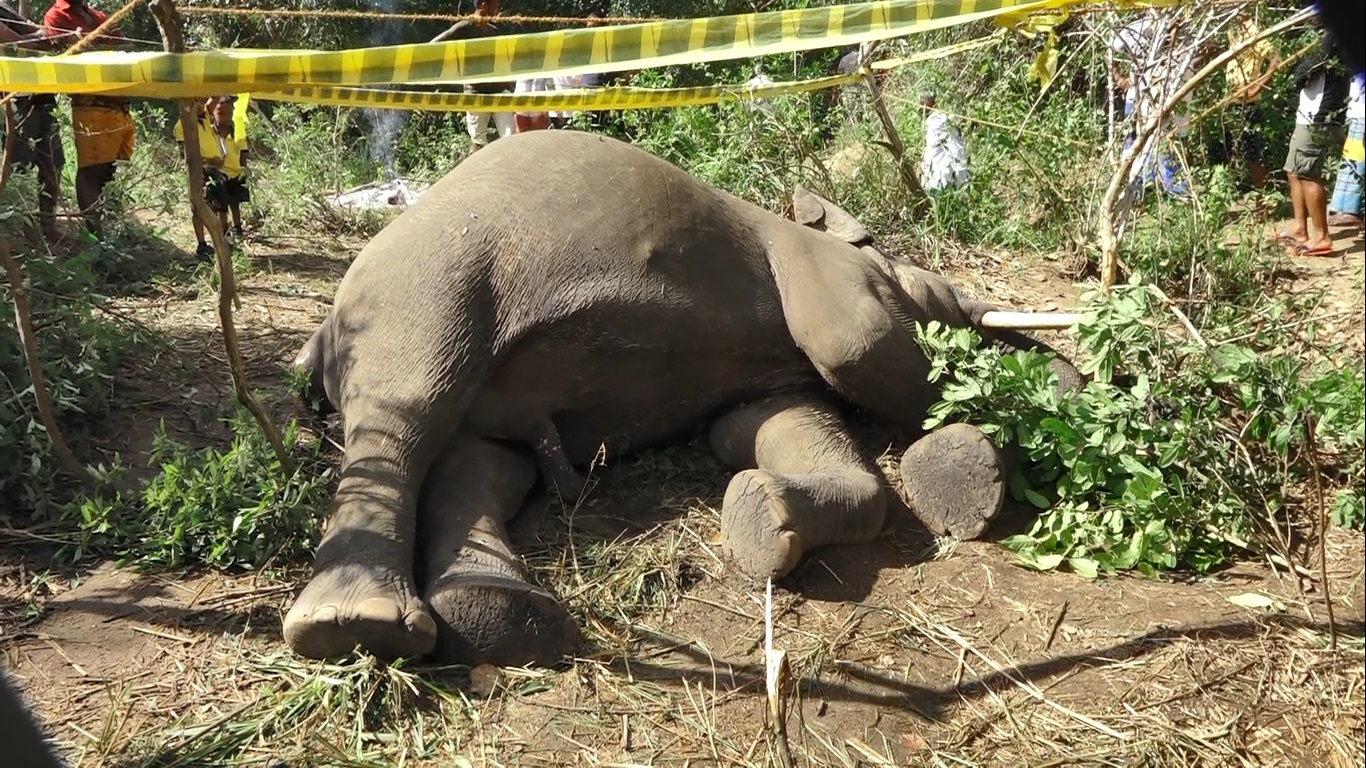 An elephant has been found dead in Orugalayaya, Thambuthegama with gunshot wounds.
The carcass of the elephant was found inside a forest reserve.
Wildlife officers found the carcass of the animal aged around 8-9 years old.
Villagers had informed the Wildlife Department 2 days ago that there was an injured elephant seen roaming in the area.
The Wildlife Department launched a search operation and found the carcass of the animal yesterday (Wednesday).
Gunshot wounds were found on the legs of the animal.
An investigation into the death of the animal has been launched. (Colombo Gazette)