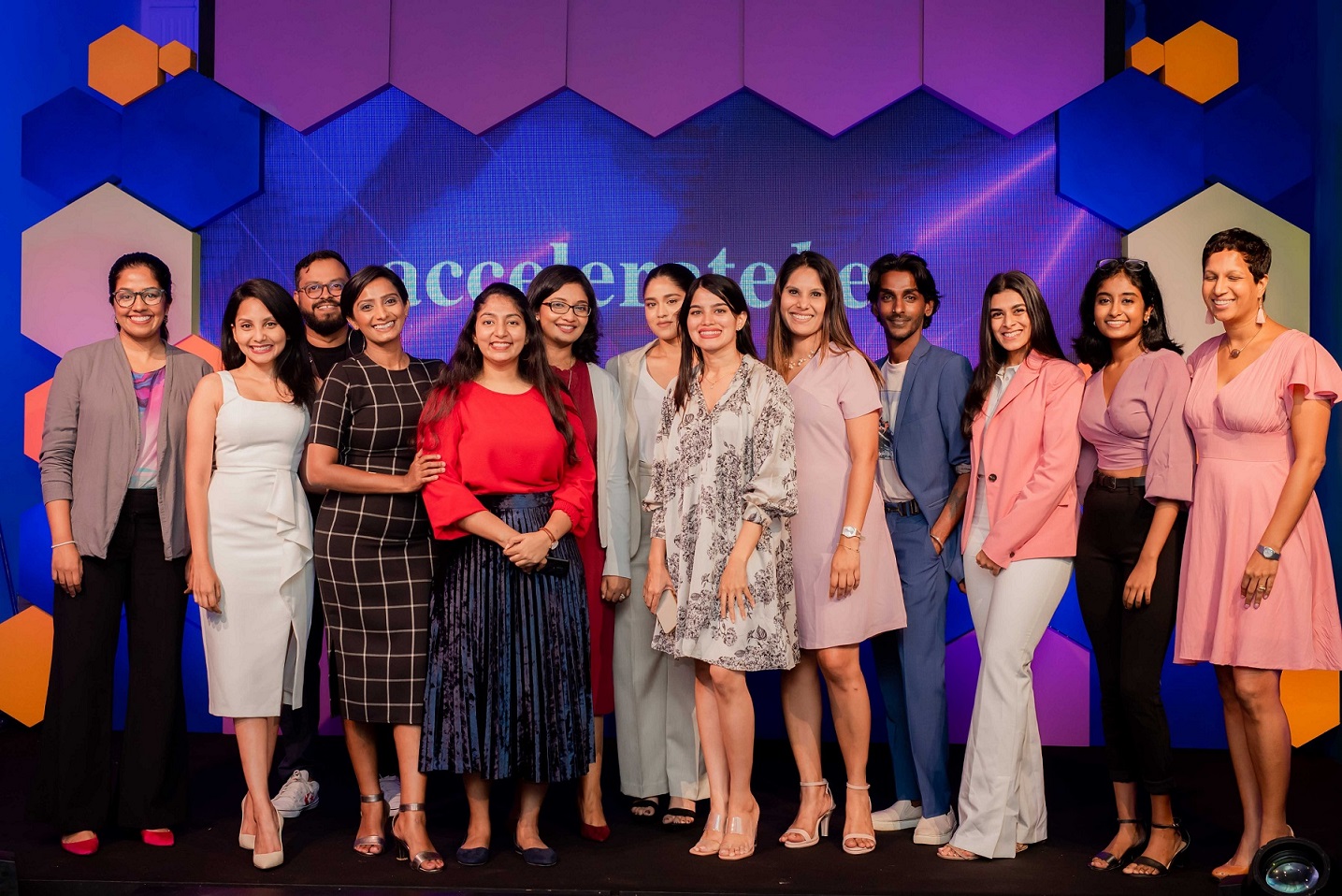 Hatch, Sri Lanka's leading startup hub partnered with the US Department of State to implement AccelerateHer, a bespoke accelerator program for budding female entrepreneurs. Applications are now open for its second cycle.
AccelerateHer is designed to help female founders grow their businesses, upskill, and gain access to funding and networks that will allow them to scale and compete more effectively in the global marketplace. The program is 100% free of charge and does not ask for equity in the participant's business.
Applicants selected to be part of AccelerateHer will get capacity funding of up to Rs. 1.5 million, curated workshops focused on strategy, operations, business development, product design, tech, growth, PR, brand, and talent to address the knowledge gap, access to a global network of mentors, investors, and female founder networks, and a strong alumni network and lifetime relationships.
Commenting on the program, Ruvanara Tillekeratne, Program Manager of AccelerateHer said, "We are delighted to be partnering with the US Department of State on this initiative. AccelerateHer is a fantastic opportunity for female entrepreneurs in Sri Lanka to gain the skills, knowledge, and networks they need to take their businesses to the next level. We need more women in leadership positions in Sri Lanka, and entrepreneurship is a powerful way to achieve this. By supporting female entrepreneurs, we can help to create a more diverse, equitable, and prosperous society."
The program duration is from April to July 2023, with a flexible schedule to accommodate the needs of the participants.
According to the Sri Lanka Development Update published by the World Bank in April 2021, women entrepreneurs in Sri Lanka face a number of challenges, including limited access to finance, lack of business skills, and social norms that discourage women from starting businesses. AccelerateHer aims to address this imbalance by providing female entrepreneurs with the tools, resources, and networks they need to succeed. Applications are open to all female entrepreneurs in Sri Lanka who are looking to scale their businesses.
Applications for AccelerateHer are open now and close on March 31, 2023. To register or for more information, visit www.accelerateher.asia or follow @accelerateherlk on Instagram.
Hatch is an award-winning Sri Lankan co-working space, start-up incubator and accelerator. Founded by Jeevan Gnanam, Brinda Selvadurai-Gnanam and Nathan Sivagananathan in 2018. Hatch was founded on three fundamental principles:
Entrepreneurs are the catalysts for economic development
Collaboration drives innovation
Regardless of background, anyone should be given an opportunity to create and make a meaningful impact on the world
Guided by these beliefs Hatch is on a mission to make innovation and entrepreneurship more accessible, sustainable, and inclusive to reflect the diversity we see in the world. With a blended model of startup community, incubators, accelerators, and funds Hatch focuses on helping early-stage start-ups by providing them with access to capital, training tools, mentoring, finding customers, hiring talent, providing them with 60,000 sq ft. of co-working space, and an entire support system.
Starting with just 28 start-ups, in four years, Hatch has supported over 500 start-ups. Of these, they have incubated and accelerated 37% of them through programs and 33% of the founders are women-led or focused businesses. Hatch envisions an economy fueled by purpose-driven innovators and is on a mission to develop a thriving startup ecosystem to firmly set Sri Lanka as a startup nation.