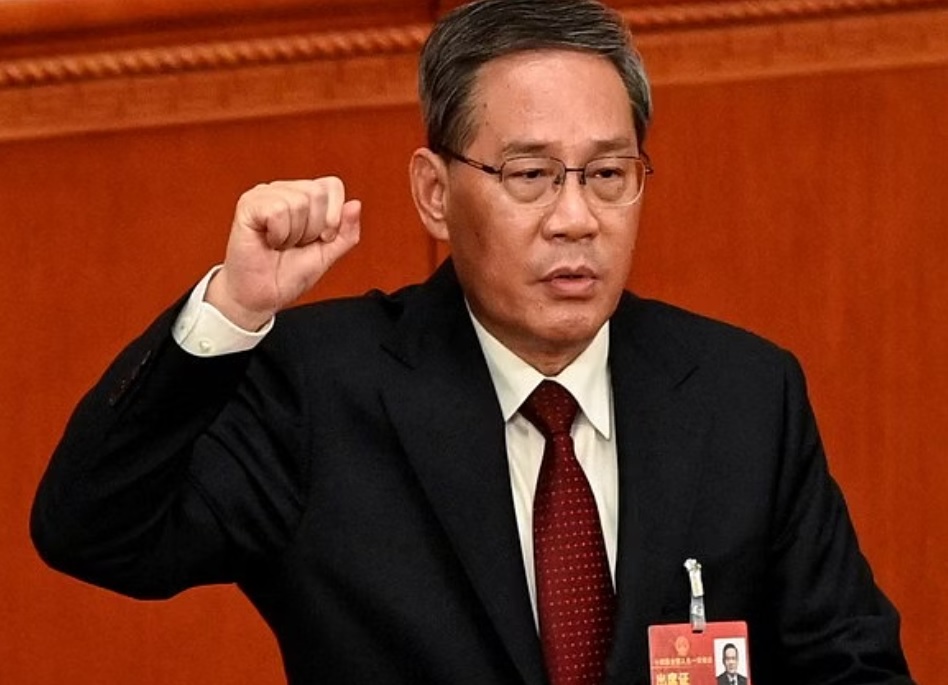 Li Qiang will replace Li Keqiang, who became premier in 2013 with high hopes that he would usher in liberal reforms. But his power was curbed by Xi, who increasingly sidelined Li Keqiang and placed allies in key strategic positions over him.
Yesterday, Keqiang took his final bow as the country's premier, marking a shift away from the skilled technocrats who have helped steer the world's second-biggest economy in favour of officials known mainly for their unquestioned loyalty to China's most powerful leader in recent history, the Voice of America (VOA) reported.
After exiting the ruling Communist Party's all-powerful Politburo Standing Committee in October, despite being below retirement age, Li's last major task was delivering the state of the nation address to the rubber-stamp parliament on Monday. The report sought to reassure citizens of the resiliency of the Chinese economy but contained little that was new.
Li Qiang, who joined the Communist Party's powerful Politburo Standing Committee in October, is considered a novice in China's complex central government administration encompassing 31 provinces, municipalities and autonomous regions, according to Nikkei Asia.
The 63-year-old politician served for four decades in his home province of Zhejiang and became a secretary to Xi when the latter was a top official in that industrial region in eastern China.
Li was later promoted to become party boss of Jiangsu and later Shanghai, where his reputation plunged during the financial centre's gruelling two-month COVID lockdown last year.
Even so, Li is rising to become the second most powerful Chinese official after Xi in the country's intricate system of governance.
As per Nikkei Asia, Li earned a degree in executive business administration from Hong Kong Polytechnic University in 2005, decades after he graduated from Zhejiang Agricultural University in 1982.
Meanwhile, Zhang Youxia and He Weidong were nominated as candidates for vice chairmen of the Central Military Commission (CMC) of the People's Republic of China (PRC), reported Global Times. (ANI)