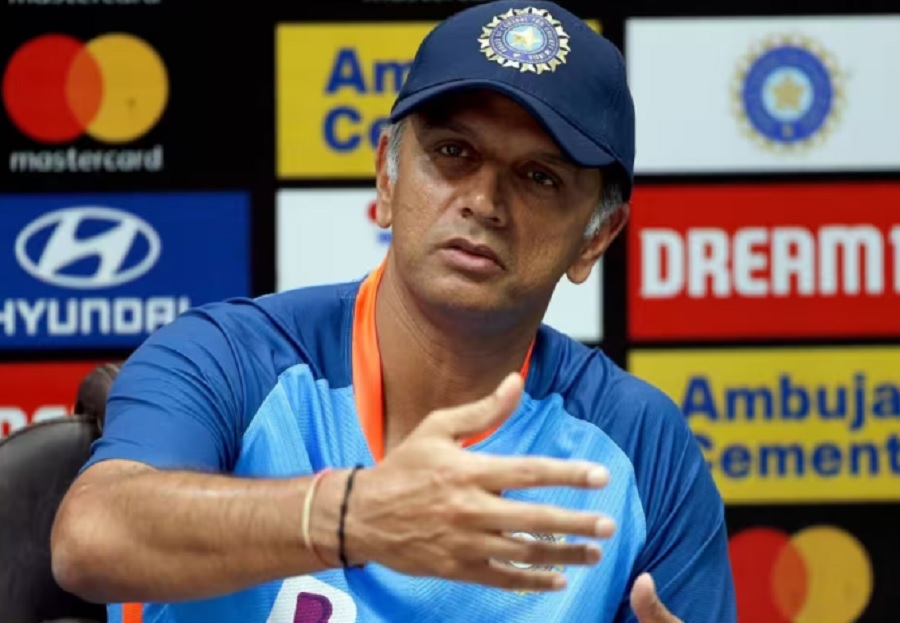 India's cricket coach Rahul Dravid is thankful New Zealand beat Sri Lanka in the first Test as it helped India enter the World Test Championship 2023 final.
New Zealand beat Sri Lanka by 2 wickets and crushed Sri Lanka's hopes of making it to the WTC finals.
"We were eagerly watching, hoping Sri Lanka doesn't win. The World Test Championship is a two-year long event, all the teams play six Test series each, so it's natural you'll be dependent on others. Although you have to put in your best but in competitions such as this you are also dependent on others" said Dravid during an interaction on Star Sports.
The World Test Championship Final 2023 will now be played between India and Australia at the Oval in June.
"The good thing is that New Zealand, who mostly knock us out of ICC tournaments, gave us little support. We are thankful to them," Dravid said.
A Kane Williamson century led New Zealand to the dramatic last-ball, two-wicket victory against Sri Lanka on a rain-disrupted final day in Christchurch.
"We were stressed to see New Zealand attack and aim for a victory, instead of thinking of a draw. We were discussing this among ourselves. The good thing is that New Zealand, who mostly knock us out of ICC tournaments, gave us little support. We are thankful to them."
Dravid said that India was stressed to see New Zealand attack and aim for a victory, instead of thinking of a draw. (Colombo Gazette)