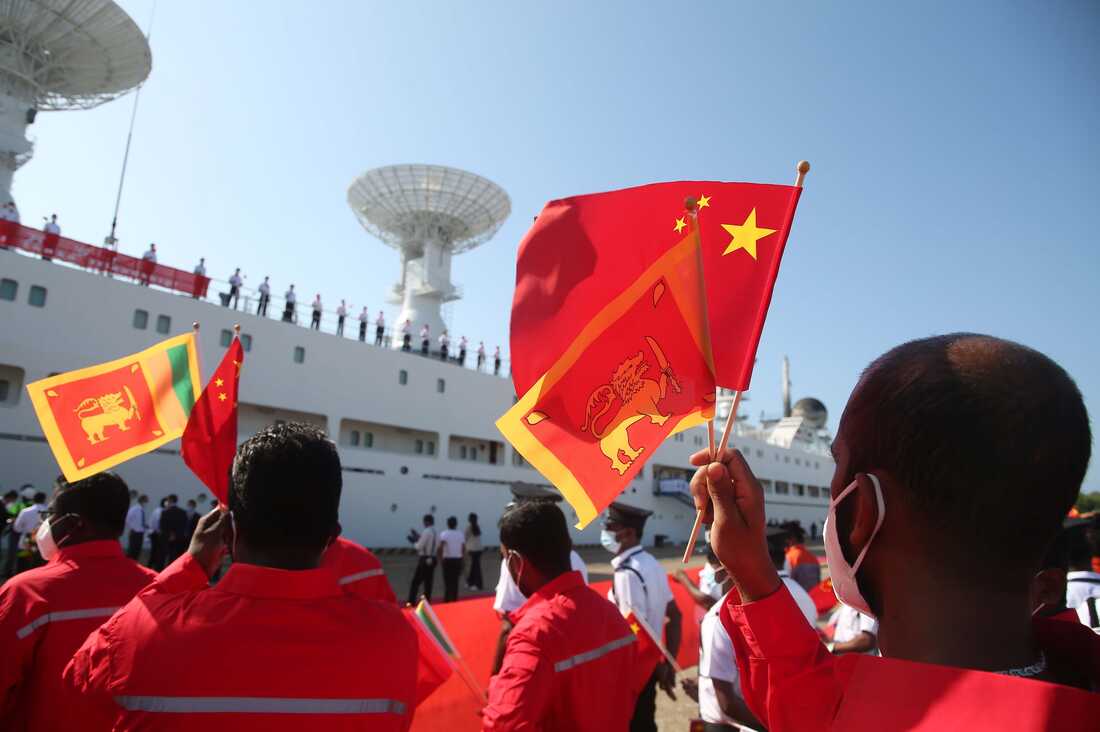 Sri Lanka is having regular consultations with the US with regards to the Hambantota Port as well as dealings with the Chinese, President Ranil Wickremesinghe said.
He also dismissed fears that the Hambantota Port will be used by China for military purposes.
"The Chinese don't own the port. We own the port, but we have given all the operations of the port to China Merchants. This is because we found that the Colombo Port Authority was unable to manage the port, and we were making big losses. There were no takers for the port, except China Merchant. Our other option was to close it," the President said.
He said the security of the port is controlled by the Government of Sri Lanka, and the Southern Command of Sri Lanka's Navy will remain in Hambantota.
"A number of US and Japanese warships have visited the port. The port has no basic military value. The Chinese will not use it for military purposes. They can't. We have had regular consultations with the US in regard to this port as well as dealings with the Chinese," the President said.
The President also said that looking at the arrangement at the ports that the Chinese are building in Africa and somewhere in the Bay of Bengal, the Hambantota port will be a crucial port as far as commercial activities are concerned.
"I think this will be one of the ports where the goods are assembled and reshipped to other destinations. I can't see a military use for it and the Chinese haven't the ability to have a large number of warships in the Indian Ocean any way, to counter India and the US," he said.
President Ranil Wickremesinghe expressed these views during an interview organized by Harvard University through Zoom technology. (Colombo Gazette)