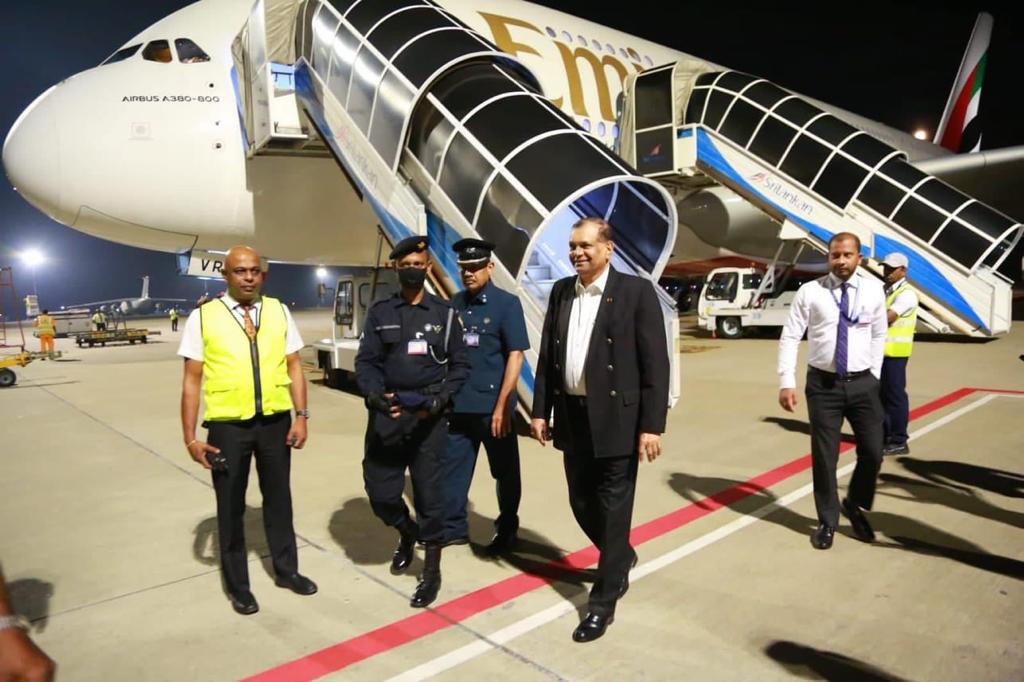 The world's largest passenger airline, an Airbus A-380, made a rare landing in Sri Lanka today.
The Airbus A-380 Emirates flight, flying from Auckland, New Zealand to Dubai, landed at the Bandaranaike International Airport (BIA) this morning for refueling.
Airport officials were at hand to greet the plane as it arrived at the BIA.
Passengers on the plane did not disembark while the plane was being refuelled.
The last time an Airbus A-380 arrived in Sri Lanka was in 2019.
According to reports, the Ceylon Petroleum Corporation outlet at the BIA had taken steps to provide 62,800 liters of Jet A-1 type fuel worth Rs.16.8 million to the Airbus A-380.
The runway at the BIA was renovated in 2017 to allow Airbus A-380 planes to land. (Colombo Gazette)