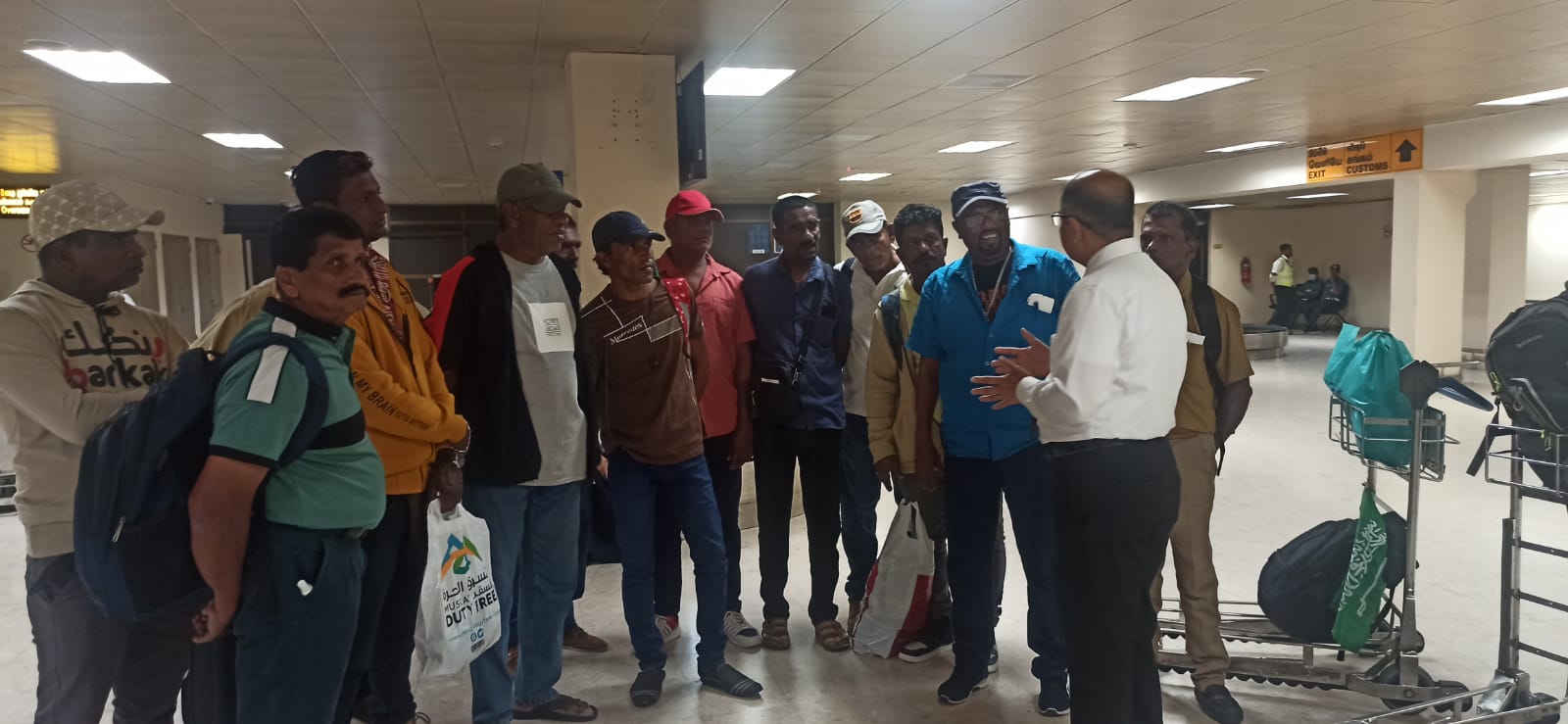 Fourteen Sri Lankans residing in the Republic of the Sudan who were evacuated due to the prevailing crisis, arrived at the Bandaranaike International Airport today.
They were warmly welcomed by the Director General of the Consular Division of the Ministry of Foreign Affairs Sisira Senavirathne.
Their evacuation was facilitated with the coordination of the Ministry of Foreign Affairs and the generous assistance of the Government of Saudi Arabia.
The Embassies of Sri Lanka in Riyadh and Cairo and the Consulate General of Sri Lanka in Jeddah have been working with the authorities of the Royal Government of Saudi Arabia and the Government of India to evacuate the Sri Lankans living in Khartoum who had requested to be rescued.
The High Commission of Sri Lanka in Nairobi and the Sri Lanka Embassy in Muscat also extended assistance in the evacuation process.
The Ministry of Foreign Affairs continues to monitor the situation in the Republic of the Sudan and remains ready to assist the Sri Lankan nationals who are still in the Republic of the Sudan if and when a request is made for repatriation. (Colombo Gazette)