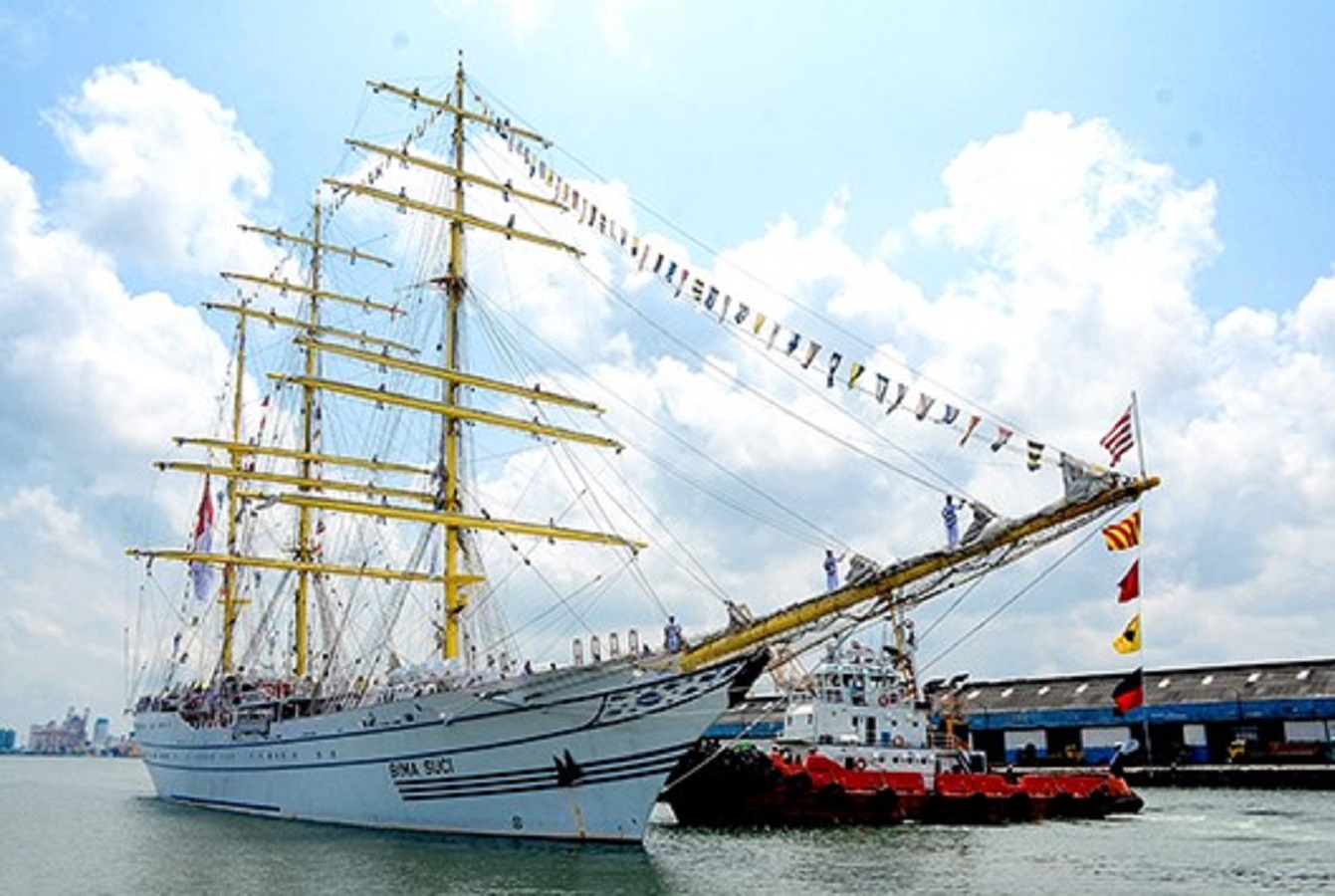 The Indonesian Naval Ship KRI Bima Suci arrived at the port of Colombo on an official visit this morning.
The visiting ship was welcomed by the Sri Lanka Navy (SLN) in compliance with naval traditions.
KRI Bima Suci is a 112.2m long platform manned by a crew of 95 and is commanded by Commander M. Sati Lubis.
'Meanwhile, Commander M. Sati Lubis called on Commander Western Naval Area Rear Admiral Suresh De Silva at the Western Naval Command Headquarters today and the cordial interaction between them came to an end with an exchange of mementoes.
The crew of KRI Bima Suci is expected to visit tourist attractions in Sri Lanka during their stay. In addition, officer under trainees of SLN will also visit the ship in Colombo.
The ship is scheduled to depart the island on 22nd April and on her departure she will host a training visit for two SLN officer under trainees as well. (Colombo Gazette)