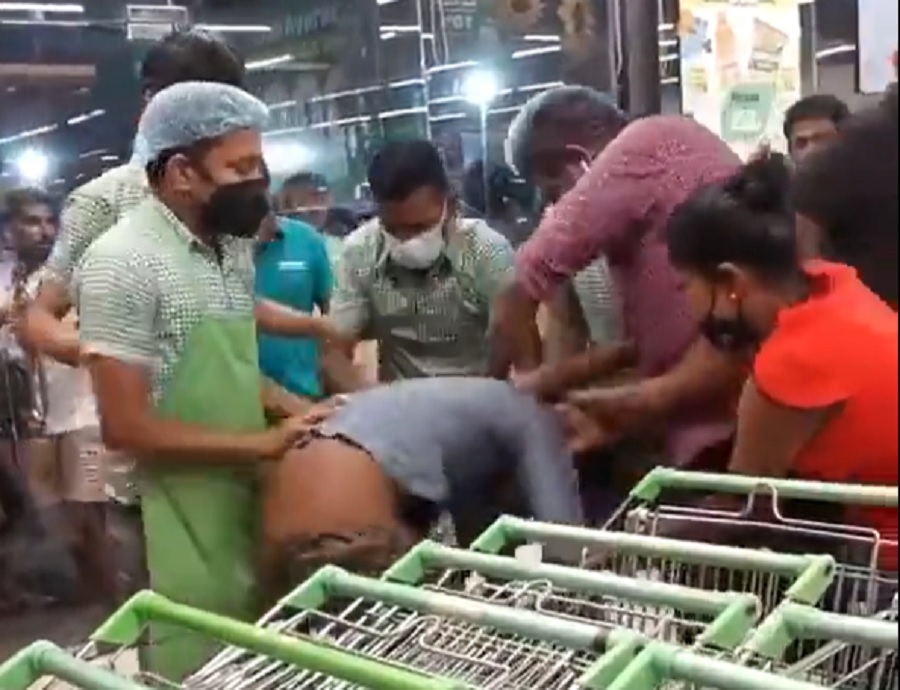 Keells is to take action on its employees who failed to follow the operating procedure after a video showing some of its staff assaulting a shoplifter went viral.
The video showed some staff at its store in Wattala attempting to prevent a man from leaving and at least one employee assaulting the man.
Issuing a statement, Keells said that the staff had encountered a shoplifter on 19th April at the Keells store in Wattala.
The shoplifter had attempted to flee but was prevented from doing so by customers and staff.
"Subsequently a tense situation arose at the store," Keells said.
Keells said that standard procedure is to keep the individual unharmed until the law enforcement authorities arrive.
"There was a lapse in our process at this store and we will ensure that necessary action will be taken with regards to the respective team members involved," Keells said in a statement today.
Keells also assured that it will strive to ensure all its stores are aware of the standard process concerning incidents of this nature. (Colombo Gazette)
Keells says it is to take action on employees at its Wattala supermarket who failed to follow the operating procedure when dealing with a shoplifter recently (Video courtesy TikTok)https://t.co/uZXimfd8kz#Srilanka #lka #Keells #shoflifter @Keells_SL pic.twitter.com/wZNPQKfGDk

— Easwaran Rutnam (@easwaranrutnam) April 22, 2023