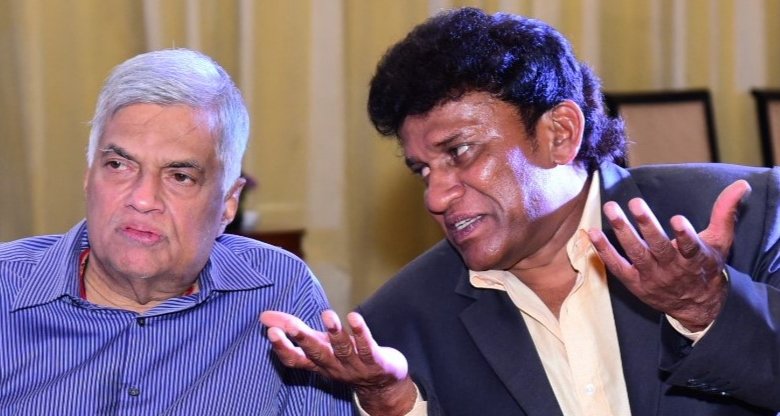 Leader of Tamil Progressive Alliance (TPA) Mano Ganesan says an attempt to form an alliance between the United National Party (UNP) and the Samagi Jana Balawegaya (SJB) ended in failure.
Issuing a statement this morning, Ganesan said that he had met President Ranil Wickremesinghe in an attempt to broker a deal.
However, he said that SJB and opposition leader Sajith Premadasa had not responded positively to the move.
As a result attempts to form an alliance between the SJB and UNP ended in failure.
Ganesan also dismissed claims that giving Premadasa the Prime Minister post was discussed.
The MP said that there was no truth to claims that President Ranil Wickremesinghe had offered Premadasa the PM post.
He said that the understanding was that it was too early to discuss any post. (Colombo Gazette)