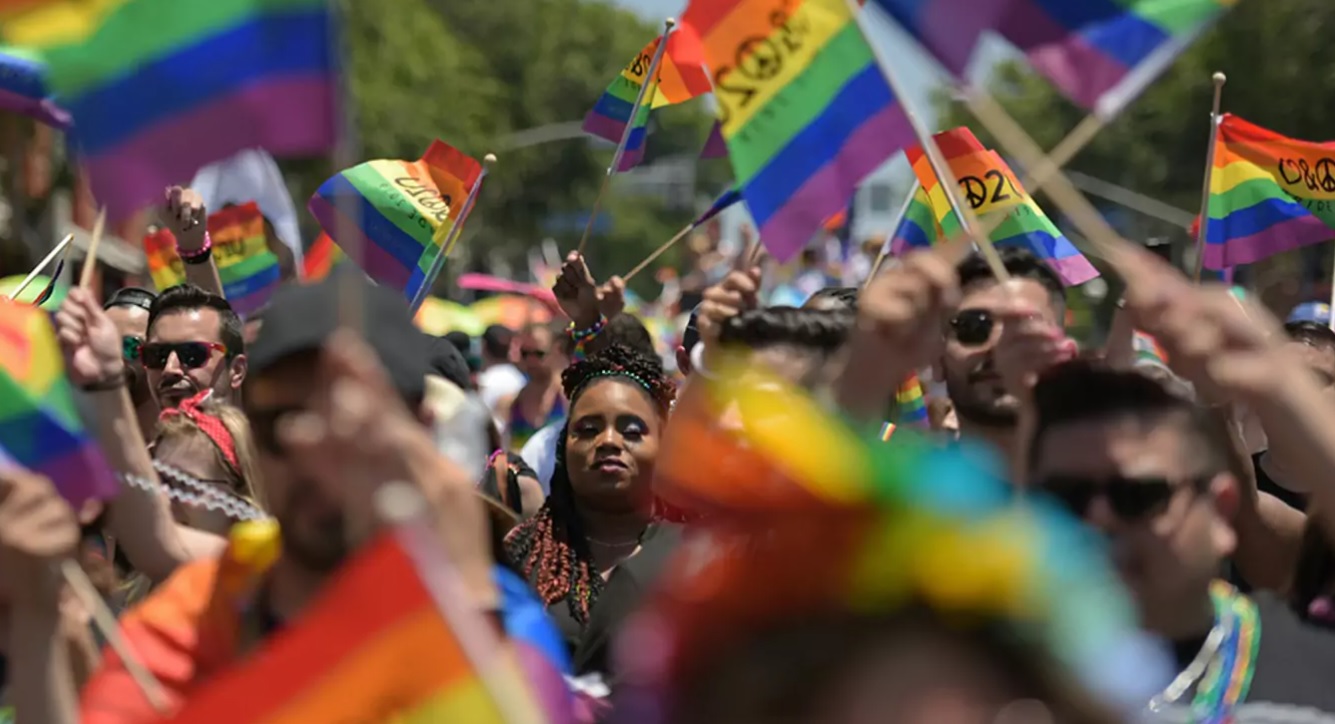 By Easwaran Rutnam
Multiple petitions have been filed in the Supreme Court of Sri Lanka challenging submissions made against the Private Members Bill that seeks to decriminalise same sex consensual relationships.
The intervening petitioners have submitted that if the Private Members Bill by MP Premnath Dolawatte is enacted by Parliament, it will remedy a long-standing injustice against the LGBT community.
The intervening petitioners include former Vice Chancellor of the University of Colombo Prof. Savithri Gunasekara, former Human Rights Commissioner Ramani Muttetuwegama, former Chairperson of the National Child Protection Authority Natasha Balendra, former Chairperson of the Human Rights Commission of Sri Lanka and former UN Undersecretary General for Children Radhika Coomaraswamy, Child Rights Activist Dr. Tushara Wickremanayaka, Director of Advocacy at the Family Planning Association of Sri Lanka (FPA Sri Lanka) and former Child Protection Advisor at Save the Children and Coordinator for the National Partnership to End Violence Against Children Sonali Gunasekera, Programme Officer, the Australian Federation of AIDS Organisations (AFAO) Jake Oorloff, Equality Director of iProbono Aritha Wickramasinghe, Executive Director of the National Transgender Network Bhoomi Harendran and LGBT Human Rights organisation Equal Ground.
President's Counsels Sanjeewa Jayawardena and Dilrukshi Wickremasinghe and Attorneys-At-Law Thishya Weragoda and N.K. Ashokbaran are among the senior lawyers representing the intervening-petitioners.
The intervening-petitions all dismiss the submissions made by political activist Jehan Hameed, Shenali Waduge and Athula De Silva that the Penal Code amendment bill will expose children to child abuse.
The intervening-petitions say there are sufficient provisions in the Penal Code to protect children from abuse, including the following sections, none of which are being amended or repealed:
286A "Obscene Publication exhibition relating children";
288A "Hiring or employing children to act as procurers";
288B "Hiring or employing children to traffic in restricted articles";
360B "Sexual Exploitation of Children";
360E "Soliciting of a child";
363 "Rape"; and
365B "Grave Sexual Abuse".
Furthermore, the petitioners have argued that Section 365B of the Penal Code defines "Grave sexual abuse" as "any act" done for sexual gratification "by the use of [his] genitals or any other part of the human body or any Instrument on any orifice or part of the body of any other person", clearly demonstrating that the laws are sufficient to cover all aspects of sexual abuse done by a person to a child. Section 365B includes any form of touch, including touch with hands, of any part of the victim's body; oral rape; anal rape, etc. These provisions cover all forms of sexual abuse and exploitation of children irrespective of gender or sexual orientation.
Therefore, the allegations that decriminalisation of LGBT people will expose children to abuse with no legal recourse is malicious, unfounded and a lie. It recycles the unfounded myth that LGBT people are child predators, despite statistics showing that the overwhelming majority of child sexual abuse is committed by heterosexual men.
The Family Planning Association of Sri Lanka has argued that Jehan Hameed and Shenali Waduge's attempt to create a "nexus between decriminalization of homosexuality, and HIV/STI is unscientific, baseless, false, and fictitious."
The Intervening-Petitioners state that, "using HIV/AIDS to fearmonger people against homosexuality is an old, and outdated propaganda technique".
Several of the intervening-petitioners, including the Family Planning Association of Sri Lanka have argued that "punitive laws have been shown to block HIV service access and increase HIV risk. Countries such as Sri Lanka, that criminalize key populations saw less progress towards HIV testing and treatment targets." They further argued that "decriminalization is a critical element to end AIDS by 2030."
The intervening-petitioners also informed the Court that the National HIV/STI Strategic Plan for Sri Lanka as prepared by the Ministry of Health's STD/AIDS Control Programme support decriminalisation of homosexuality and LGBT people by stating that "…the two Penal codes criminalize same sex relations and create a barrier to MSM [men who have sex with men] and TG [transgender persons] accessing HIV/STI services. In order to prevent HIV among these groups it will be important to advocate for revisiting laws that impede service uptake…"
The intervening petitions also noted that several Buddhist and Christian leaders have expressed their support for the LGBT community and their rights. Recently, Pope Francis made a statement that laws that criminalise LGBT people are a sin and that countries must repeal laws that criminalise LGBT people.
Political activists Jehan Hameed, journalist Shenali Waduge and former Brigadier Athula De Silva, filed a petition in the Supreme Court challenging the Constitutionality of the Penal Code (Amendment) Bill. The Bill, proposed by MP Premnath Dolawatte, aims to amend, and repeal parts of Sections 365 and 365A of the Penal Code. These laws have been overwhelmingly used to criminalise the lives of LGBT people, including subjecting them to forced anal and vaginal examinations by the State. (Colombo Gazette)