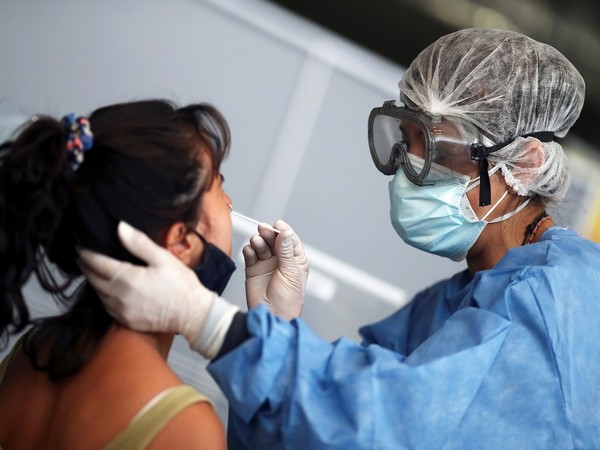 A new coronavirus variant named 'Arcturus' is making headlines around the world, causing cases to rise and prompting warnings from scientists that it could soon be the dominant strain.
The Arcturus variant has led to a spike in infections in India, which recorded 11,109 new Covid infections on Friday – the biggest jump in almost a year – and it has now been found in 22 countries, including the UK, Singapore, Australia and the US.
A subvariant of Omicron, the XBB.1.16 strain is being studied by experts, who fear that its spike protein mutations could make it more aggressive. It causes novel symptoms in children, including conjunctivitis.
Virologist Professor Lawrence Young from the University of Warwick told The Independent that the rise of the new variant in India is a sign that "we're not yet out of the woods".
"We have to keep an eye on it," he said. "When a new variant arises you have to find out if it's more infectious, more disease-causing, is it more pathogenic?
"These kinds of things highlight the importance of genomic surveillance, but a lot of countries, including our own, have let our guard down a bit, and we can't be sure what variants are around and what level of infection they're causing until we see a significant outbreak."
But to what extent have countries let their guard down? Data analysed by The Independent shows that many have significantly scaled back their testing, vaccination and tracing capabilities, meaning that many would be unprepared if the world were to be hit by another deadly Covid strain.
Without testing, our understanding of Covid and its transmission is limited. Testing has given policymakers a window into how the virus spreads, and has allowed countries to impose measures to try to limit that spread, such as isolating those infected and tracing their contacts.
If a new deadly variant of Covid were to hit, high levels of testing would allow countries to make more targeted healthcare interventions, as opposed to implementing another costly, large-scale lockdown.
The latest testing data, as tracked by analysts at Oxford University's Our World in Data project, shows that testing levels have plummeted.
In Europe, testing fell from 613 daily tests per 1,000 people at the start of 2022 to negligible levels by July of the same year.
Vaccination has been another key tool in the fight against the coronavirus, giving recipients high levels of immunity even as deadly earlier strains raged in 2021. More than 5 billion people around the world have now received a Covid jab.
However, vaccines do not remain 100 per cent effective for ever. One 2021 study reported by the US Centers for Disease Control and Prevention showed that vaccine effectiveness against infection dropped from 91.8 per cent to 75 per cent in the state of New York over the space of just a few months.
Many countries, including the UK, have now stopped widespread vaccinations, and have instead offered booster shots to more targeted groups, such as older people and those who are immunocompromised.
Globally, daily vaccination rates have fallen by a massive 99 per cent since summer 2021 to around 250,000 doses per day. Across the world, thousands of vaccine centres have shut, and vaccine manufacturing has also plummeted. It would take some time to turn these trends around.
The following vaccination statistics come as around 30 per cent of the world's population – largely in the global South – remains unvaccinated against the disease.
Most countries around the world also no longer trace the contacts of those who are infected with Covid, meaning that they are unable to effectively follow and monitor the spread of any new outbreak.
At the end of 2022, the UK, France and Spain no longer carried out contact-tracing, while the US and Canada were only doing so in a few cases.
The UK government shut down the majority of its Covid surveillance programmes in the spring of 2022, even after experts warned that such a move might well be premature.
The government can only hope that the Arcturus variant follows the trend among other recent strains, and is not as deadly as those that emerged at the start of the pandemic – or face a chaotic scramble to halt its spread. (Courtesy The Independent)