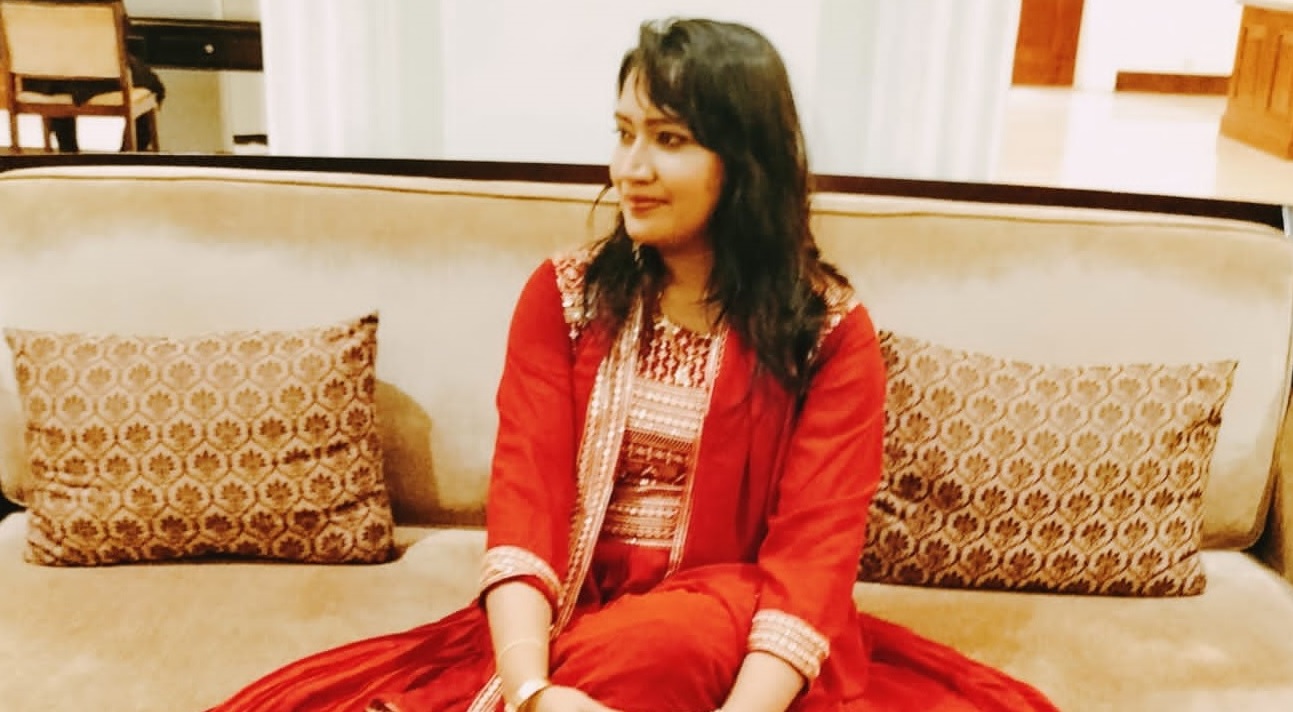 There is something about a good curry that always resonates with a Sri Lankan palette. But finding spices of high quality is becoming increasingly difficult. Either the price is exorbitant or the product is inferior.
That's where Prashanthi spotted an opportunity – an opportunity that keeps her happily busy with her small home business. Prepared to the highest standards of hygiene and care, her products by the name of Starz Asia, ranging from roasted curry powder to date chutney, have become a staple condiment in many a household within the short period of six years.
Proprietor of Starz Asia Prashanthi Saseekanthan has always shown an interest in trying out different dishes. From a very young age, she was keen on observing the preparation of various dishes and tried to figure out what ingredients go into each dish. To this day, even when eating out at a restaurant, she finds herself trying to taste the individual ingredients that make up the taste. One could say she learnt from the best, for her father was a chef himself. Her first preparation of a chicken curry back when she was just 10 years old brought a lot of praise and that gave her encouragement to keep creating in the kitchen.
Her love for food kept her gravitating towards the food industry and in her early 20s, she helped run a Chinese restaurant. Prashanthi has also worked in two leading Chinese restaurants as a secretary. Wherever she went, she kept her mind – and her taste buds – open to learning and that keen interest has helped her pick up on the subtle tastes that go into the making of spices and sauces. However, replicating dishes is not what interests her. Prashanthi has always been interested in creating her own recipes.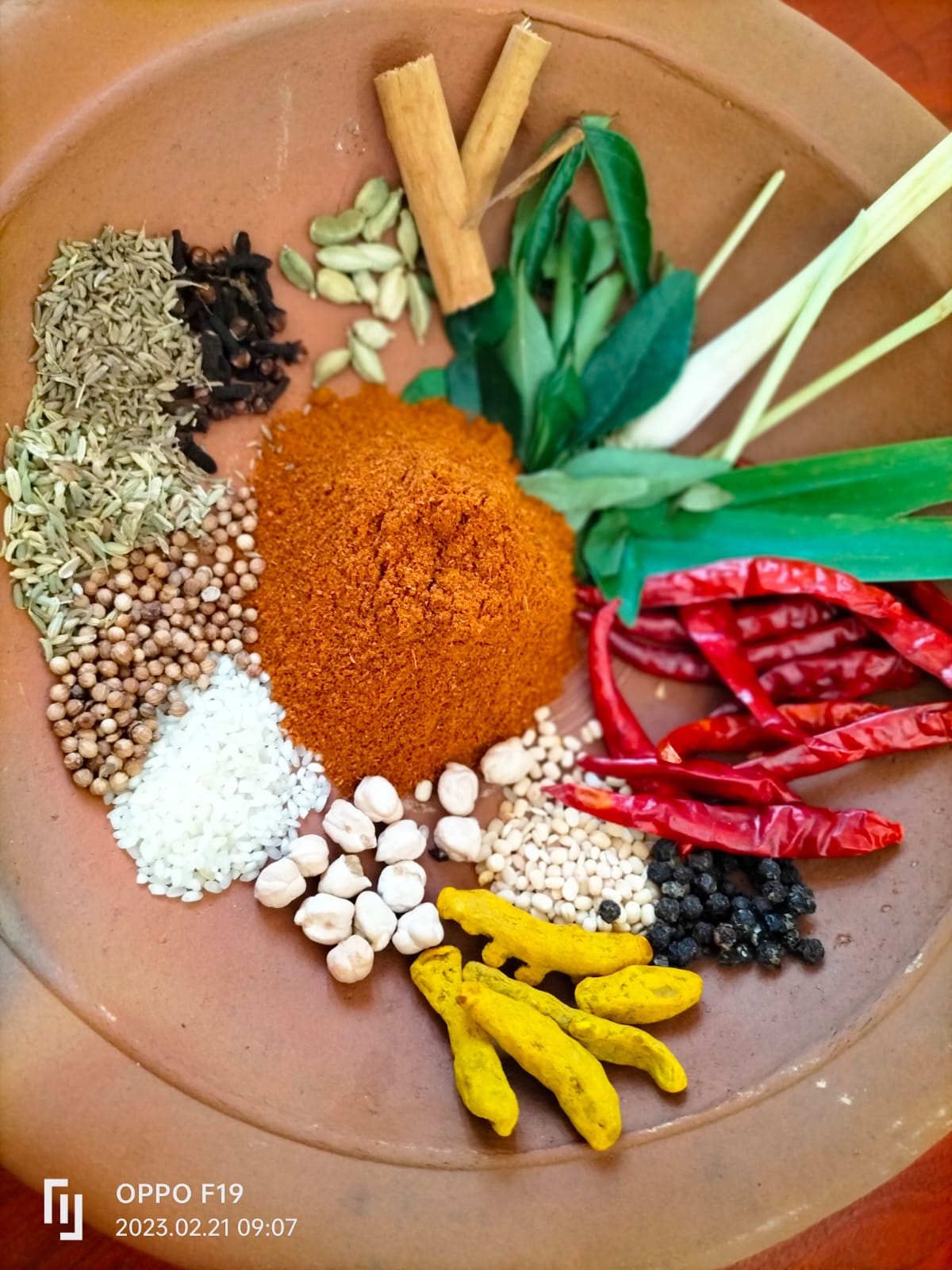 Talking of creating culinary delights in the kitchen, Prashanthi says, "I feel it's in my blood." However, with her commitments after marriage, specially now with two children, she says that running a restaurant, which is her passion, is something she cannot pursue at this stage. "I can't be 100% involved and I don't like to leave it to someone else," she states ruefully. So she took up the next best thing, preparing spices that would give people the best of her passion.
She started with her now famous Jaffna Roasted Chillie Powder, a preparation that boasts 14 ingredients. Her passion for what she does is clearly reflected in her face as she talks of the process of preparation. "Nothing artificial is included. I maintain high hygienic standards," she affirms. The popularity and demand for this product soon boosted her to put her other products into the market as well – unroasted curry power, chillie powder, black powder, chillie pieces, cumin powder and of course her Date Chutney made to her own recipe consisting of pure dates.
In order to keep her products authentic and to ensure that the customer gets nothing but the best, Prashanthi makes her spices in relatively small quantities. Her husband helps her with the purchasing and her mother pitches in with in occasionally with household work so that she is free to concentrate on the preparation of her spices. However, in order to maintain consistency and quality, she doesn't get help with the actual preparation, but does everything on her own.
So what's a regular day like in the life of a wife, mother and entrepreneur? Prashanthi wakes up daily at 5am and proceeds to clean the house. This has been a practice with her from a young age. She then does whatever is needed for the children and once they are packed off to school, targets to finish the cooking by 9.30. On days that she prepares her spices, she carefully washes and dries the ingredients, turning them every half an hour or so, in order to get a good finished product. On days that the sun favours the drying process, she is able to complete it in two days and send it for grinding on the third day. Thereafter, it's ready for packing, sealing and labelling. As a small home-based business, but with a dedicated clientele, she is able to restrict the preparation to two items a week, thereby giving the customer a freshly-made product. Her customers are based both here in Sri Lanka as well as overseas. She has delivery options for local customers and she air-freights to her customers in the Australia, Canada, Switzerland and the UK.
Talking of the challenges she faces, the cost-factor is what surfaces first. "I know it's getting harder to afford with the rising cost of living. But I don't cut corners, I make the real product, so it can cost a little more," she says. However, spices are a daily use and we all need it in the preparation of our local dishes, so as a solution to this issue, she now packets 100g packs, in addition to the 250g packs that she started off with, so that it's a little less of a pinch on the purse for those who want to try it. She smiles as she talks of how many who try it once come back for more and how some of them have become friends over the years, as she shares how to best use the powders and mixes, so that the best use is made of her product.
"This is not done just as a business. It's my passion," she reiterates. "A lot of people have been able to cook delicious meals using my spices and it makes me very happy when I get the feedback from them." The future looks positive indeed for Prashanthi, as she hopes to tap into more markets and work on expanding her reach gradually.
Prashanthi can be contacted on WhatsApp via +94773068121