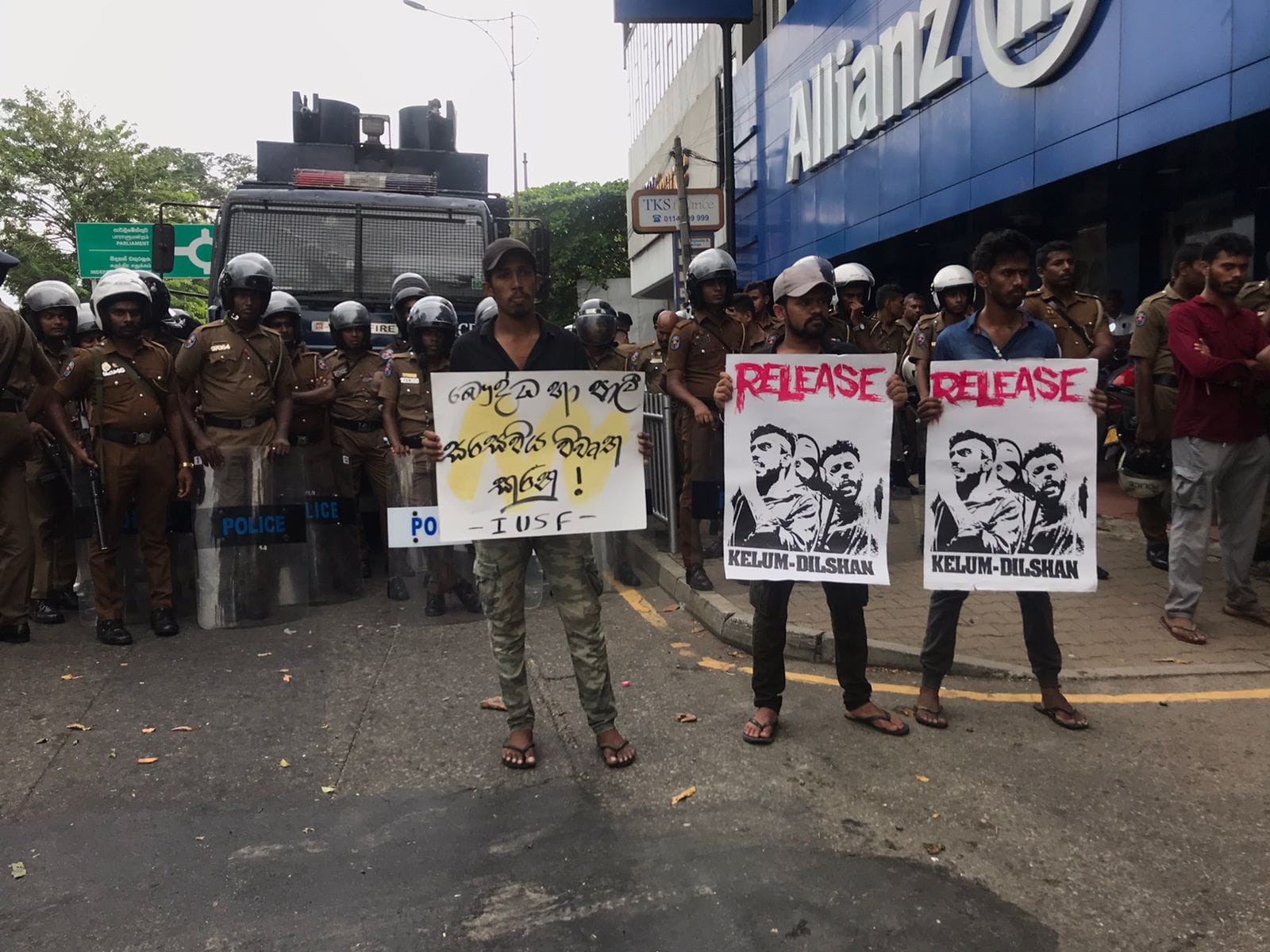 The Police fired water cannons on a protest march led by the Inter-University Students' Federation (IUSF) in Colombo.
The students were blocked as they got close to the University Grants Commission (UGC).
The Police later fired water cannons near Lipton Circus to control the protest.
IUSF Convenor Wasantha Mudalige later entered the UGC for talks and raised the demands of the IUSF.
Mudalige said that they had only sought a discussion with the UGC yet the Police attempted to block those attempts. (Colombo Gazette)