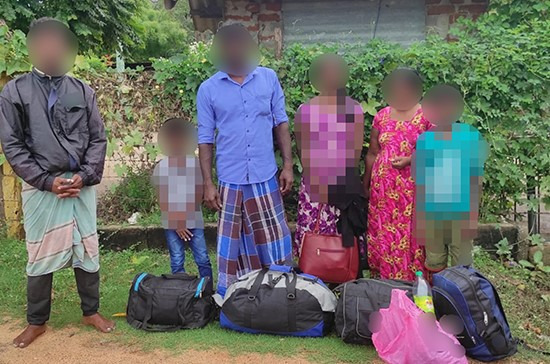 The Sri Lanka Navy arrested six people in Mannar, who attempted to illegally migrate to a foreign country by boat.
The arrest was made during a search operation conducted off Erukkalampiddi, Mannar.
The operation also led to a dinghy used for the illegal act being seized.
The Navy said that it conducts search operations in the coastal areas surrounding the island as illegal immigration poses serious threats for the safety and security of the countries involved.
As an extension of these operations, SLNS Gajaba in the North Central Naval Command made this apprehension, having spotted a suspicious dinghy in the sea area of Erukkalampiddi.
The dinghy was carrying 06 individuals and among them were 02 males (including the boat skipper), 01 female and 03 children.
The suspects were identified as residents of Vavuniya and Mannar areas. The group of individuals were handed over to the Mannar Police for onward legal proceedings. (Colombo Gazette)